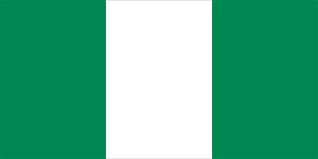 Unlock the potential of payment systems in Nigeria with Akurateco! From bustling street markets to tech-savvy online stores, Nigeria is a hub of commercial activity. Ensuring seamless payment solutions is crucial for businesses operating in this fast-paced environment. Accept digital payments effortlessly and boost your business today with Akurateco. By the way, if you are looking for the Nigerian payment outlook, recently we've published a full expert article on Exploring Nigeria's Dynamic Payment Landscape.
Nigeria's Economic Environment Review
Boasting Africa's largest economy, Nigeria has a diverse economic landscape. From its rich oil reserves to a burgeoning tech industry, the country offers vast opportunities for businesses. However, the rapidly evolving digital era demands modern payment solutions to cater to the tech-savvy population and the traditional commerce sector alike.
Types of payment methods in Nigeria
In response to the digital demands of the 21st century and the unique commercial needs of Nigeria, various payment methods have sprung up. Payment systems in Nigeria aim to provide secure, swift, and efficient monetary transactions for both businesses and consumers.
Traditional
Bank
Transfers
These involve transferring money from one bank account to another, often requiring a visit to the bank or using online banking platforms. As of 2023, traditional banking methods still account for approximately 40% of all transactions in Nigeria, according to RationalStat.
Mobile Money Solutions
With over 65% of Nigerians owning a mobile device and the rise in mobile network coverage across the country, mobile money platforms have surged in popularity. As per the latest report, mobile money transactions in Nigeria saw a 22% growth year-on-year, signaling a shift towards more digital forms of payment.
Digital Wallets & Online Platforms
E-commerce's rapid expansion in Nigeria predicted to grow at a CAGR of 14.6% until 2030, has necessitated the rise of digital wallets and online platforms. These platforms, designed for ease of online transactions, have captured about 20% of the Nigerian market, with numbers expected to rise as e-commerce continues its upward trajectory. This is one of the most preferable payment systems in Nigeria. 
Payment Methods in Nigeria
OPay
OPay stands as Nigeria's leading mobile payment system in Nigeria, offering an array of services beyond just monetary transactions. Users can pay bills, order food, hail a ride, and shop online all within the app. Founded with the vision of making financial services more accessible to the average Nigerian, OPay has grown exponentially, tapping into the vast potential of Nigeria's large and youthful population. Its versatile functionalities cater to a wide audience, from urban cities to rural areas. Read more about OPay here. 
Flutterwave
Quite a famous payment method in Nigeria. Flutterwave is revolutionizing the way businesses handle payments, acting as a comprehensive solution for all payment needs. Born out of a need to simplify and unify business payments in Africa, it supports various payment methods, making it easier for businesses to connect with a global audience. With its robust API, businesses can integrate seamlessly, ensuring smooth transactions and improved customer experience. Moreover, Flutterwave emphasizes security, ensuring each transaction is conducted with utmost protection. Read the detailed description of Flutterwave. 
Paystack
Paystack has emerged as a game-changer in the Nigerian e-commerce sector, simplifying the way businesses accept payments and becoming a very popular payment method in Nigeria. Not just limited to this country, it allows businesses across Africa to get paid by anyone, anywhere in the world. With a focus on a seamless checkout experience, Paystack ensures customers can pay effortlessly, boosting conversion rates for businesses. Their intuitive dashboard also allows businesses to monitor and evaluate their revenue streams effectively. Find out more about Paystack in our article. 
JumiaPay
JumiaPay is an integral arm of Jumia – Africa's leading e-commerce platform. This Nigeria payment system was developed to offer a secure, fast, and easy payment method for its millions of users. JumiaPay not only facilitates e-commerce transactions but also provides services like mobile recharge, utility bill payments, and more. As a trusted name in the e-commerce realm, JumiaPay, which is fully described here, offers both merchants and customers the peace of mind needed for online transactions.
VoguePay Payment Gateway
VoguePay distinguishes itself as an online payment gateway catering to both the Nigerian audience and the global market, making it one of the best online payment methods in Nigeria. With a focus on security and transparency, it offers businesses an opportunity to transact with a broader audience without concerns. One of its standout features is its multi-currency support, allowing businesses to transact in various currencies, thus expanding their market reach. VoguePay, an electronic payment system in Nigeria, also prides itself on its user-friendly interface, making online transactions a breeze for users of all ages. Read more about this gateway in our full article.
Budpay
Budpay, although a newer entrant in the digital payment landscape, has quickly carved a niche for itself. Prioritizing user experience and security, it offers a range of digital payment solutions designed for the contemporary user. From online shopping to bill payments, Budpay aims to make each transaction smooth and hassle-free. Their commitment to innovation means they're always on the lookout for ways to improve and refine their services, ensuring they stay ahead in the competitive market. Get more familiar with this payment method in Nigeria on our website in our recent article.
Basqet
Basqet operates with a singular vision: to provide an uncomplicated, efficient payment platform for businesses and consumers alike. Understanding the pain points of online transactions, Basqet emphasizes speed and simplicity among payment systems in Nigeria. Its minimalist design ensures that users don't get overwhelmed, leading to a higher conversion rate for businesses. With top-notch security protocols in place, Basqet offers a blend of simplicity and security that's hard to beat. Interested? Find out more here!
How Akurateko can help you with Nigerian Payment Methods Integration
In the complex and ever-evolving landscape of Nigerian payment methods, Akurateko stands as a beacon for businesses. With our vast experience and deep insights into the Nigerian market, we offer integration services tailored to your business needs. Whether you're looking to integrate a single payment method or a combination of several, Akurateko has got you covered. Our team ensures a seamless integration process, letting you focus on what you do best – growing your business. Partner with Akurateko today and navigate the Nigerian payment ecosystem with ease and confidence.