Payment Gateway Software Development
All you need to know about developing your own payment gateway and why it is not worth it.
A perfect payment gateway: What is it?

Payment Method Support
Offer a wide range of payment methods including credit cards, debit cards, digital wallets, and services like Apple Pay, ensuring seamless transactions through customers' preferred ways to pay.

Cryptocurrencies
Embrace the blockchain era by enabling cryptocurrency payments. Develop secure, transparent, and seamless blockchain-powered payment gateway software for your business.

E-Commerce Platform Integration
Seamlessly integrate popular e-commerce platforms like WooCommerce, Magento, and more. Empower merchants to process transactions on their websites or online stores effortlessly.

Enhanced Security
Safeguard customer and merchant data using encryption for data privacy and employ fraud detection mechanisms to identify and prevent suspicious transactions.

Recurring Billing Subscriptions
For subscription-based businesses, automated recurring billing streamlines processes. Our payment gateway software eliminates manual errors in monthly/annual payments, manages billing cycles, and sends payment reminders.

Efficient Invoicing
Simplify payment processing with invoicing. Generate and send invoices to customers any time, not just monthly, improving payment processing efficiency and reducing manual errors to boost customer satisfaction.

Multi-Currency Support
Cater to global customers with multi-currency support. Accept payments in various currencies or convert them to local currency easily.

Comprehensive Reporting & Analytics
Gain insights into transaction data through robust reporting and analytics features. Track sales, identify trends, and make decisions based on detailed analytics, even predicting product demand.

Integrated Customer Service
Integrate customer support via chatbots and support chats. Provide technical assistance, troubleshooting guidance, and effective software usage support.

Integration With Emerging Payment Trend
Stay ahead of the curve by integrating emerging payment trends, ensuring your payment gateway is equipped to handle future advancements in the payment industry.
Benefits of Payment Gateway Software
Payment Processing Integration
Simplify payments, boost revenue. Accept various sources – credit cards, digital wallets – via one integration.
Streamlined Processing
Faster checkouts, lower costs. Minimize manual errors, heighten security against fraud, ensuring smoother operations.
Fraud Detection
Guard business and customers. Advanced tech spots anomalies, prevents fraudulent transactions, building trust and security.
Data Encryption
Protect sensitive info. Encryption algorithms secure data during transmission and storage, adhering to privacy regulations.
Multiple Payment Methods
Enhance convenience. Integrate various payment sources – cards, wallets, crypto – elevating conversion rates and brand perception.
Recurring Payments
Stable revenue and loyalty. Automate subscriptions, ensuring timely charges, boosting customer retention.
Customer Account Management
Centralized account control for users, improving experience and referrals and boosting loyalty.
Reporting & Analytics
Gain insights. Track metrics, improve decisions, enhance operations, and customer experience.
Mobile Compatibility
Go mobile, expand reach. Optimize for mobile devices, reduce churn, amplify accessibility, and revenue.
Brand Presence
Establish recognition. Maintain visibility across media and the web, fortifying brand image.
Payment Gateway Development Services vs White-Label Payment Gateway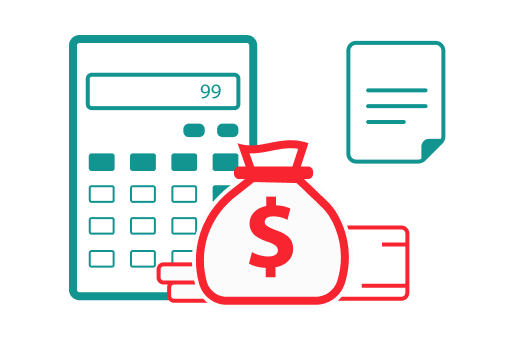 The Costs
Developing a payment gateway from scratch can entail significant expenses. You need to account for hiring skilled developers, investing in infrastructure, and covering ongoing maintenance costs. Opting for a white-label payment gateway has a more predictable cost structure. Moreover, the initial setup costs are often lower.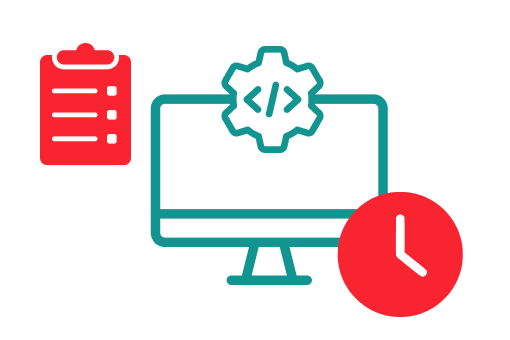 The Time
Developing a payment gateway in-house can be a time-consuming process. It involves various stages, including planning, development, testing, and deployment. This route could potentially delay your entry into the market. Opting for a white-label solution can substantially expedite the process. The core infrastructure is already in place, and you can focus on customizing the solution to suit your brand and needs. This can significantly reduce the time required to launch your payment gateway.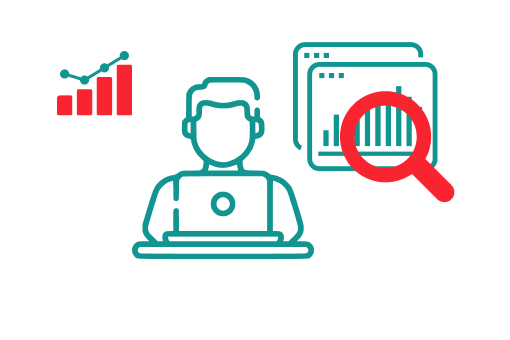 Scalability and Support
As your business grows, your payment gateway needs may expand. White-label providers often have the infrastructure in place to accommodate growth seamlessly. They can handle increased transaction volumes and traffic spikes without significant disruptions. Additionally, white-label solutions often come with dedicated customer support. This support can range from technical assistance to addressing inquiries from both merchants and customers.
Payment Gateway by Akurateco

Industry Pioneers
Akurateco has been at the forefront of the payments industry for over 15 years. Our journey has been marked by pioneering innovations, shaping the way payments are processed, and setting industry standards. With Akurateco, you tap into a wealth of knowledge accumulated through years of navigating the ever-evolving landscape of payments.

Proven Excellence
Akurateco has consistently delivered excellence in payment software solutions. Our commitment to quality and customer satisfaction has earned us a stellar reputation in the industry.

Cutting-Edge Technology
Akurateco continually invests in cutting-edge technology to stay ahead of the curve. Our White-Label Payment Gateway leverages the latest advancements to provide you with a solution that's not only robust but also future-proof.
No Need for Developers
Our White-Label Payment Gateway is a ready-to-use solution that eliminates the need for expensive and tedious payment gateway development services. You can have your payment gateway up and running without the complexities associated with custom development.
.1
Contractual Simplicity
We've designed our onboarding process to be straightforward, with minimal contractual complexities. Our team will work with you to ensure that the contractual aspects are clear, concise, and tailored to your specific needs. There is no need to navigate through convoluted agreements; we make the process easy to understand and transparent.
.2
Seamless Integration
Integrating Akurateco's White-Label Payment Gateway into your business is a great alternative to a costly payment processing software development. Our team will guide you through the integration steps, providing the support and assistance you need to connect our payment gateway to your platform effortlessly.
.3
Your Branding, Your Identity
We understand the importance of branding and identity. Akurateco's White-Label Payment Gateway allows you to maintain your brand's identity throughout the payment process. You can customize the gateway with your logo and brand elements, ensuring a cohesive and professional customer experience.
.4
Need Further Clarification?
Explore our comprehensive guide on starting a payment facilitation business, or book a call to experience the system firsthand.
What is a payment gateway in software development?
Payment gateway software development is a vital component that facilitates the secure and efficient transfer of payment information between a merchant's website or application and a payment processor. It acts as an intermediary, ensuring that payment data is encrypted and securely transmitted, ultimately enabling online transactions to occur.
How much does it cost to develop a payment gateway?
The cost of developing a payment gateway can vary significantly depending on various factors, including the complexity of the project, required features, integration needs, and customization. Akurateco, a leading payment gateway software development company, offers cost-effective solutions with transparent pricing structures tailored to your specific requirements.
How long does it take to develop a Payment Gateway?
The timeline for payment gateway software development can vary based on project scope and requirements. Developing a custom payment gateway from scratch can be a time-consuming process. However, with Akurateco's White-Label Payment Gateway, you can substantially expedite the process, reducing the time required to launch your payment gateway.
How to integrate a payment gateway in software?
Integrating a payment gateway in software typically involves several steps, including API integration, customization, and testing. With Akurateco's Payment Gateway, we provide a seamless integration experience, guiding you through the process to ensure smooth and efficient integration.
Can a Payment Gateway be customized to meet specific business requirements?
Absolutely! Akurateco's White-Label Payment Gateway is designed with flexibility in mind. You can customize the gateway to meet your specific business requirements, including branding, features, and functionalities, ensuring that it aligns perfectly with your business needs.
Do you provide ongoing support and maintenance for the payment gateway?
Yes, we offer comprehensive support and maintenance services for your payment gateway. Our dedicated support team is available to assist you with any inquiries or technical assistance you may need, ensuring the smooth operation of your payment gateway.
Is the payment gateway compliant with security standards?
Security is a top priority at Akurateco. Our payment gateway is designed to comply with industry-leading security standards and regulations, ensuring that your customer's data is protected. We employ advanced encryption algorithms to secure data during transmission and storage, adhering to strict privacy regulations.
Can you integrate the payment gateway with my existing e-commerce platform?
Yes, our payment gateway can be seamlessly integrated with your existing e-commerce platform. Whether you're using WooCommerce, Magento, or another platform, our team will guide you through the integration process to ensure compatibility and efficiency.
What payment methods can the custom payment gateway support?
Our custom payment gateway is designed to support a wide range of payment methods, including credit cards, debit cards, digital wallets, cryptocurrencies, and more. Currently, we have 300+ supported integrations. We aim to provide enhanced convenience for your customers, allowing them to pay using their preferred method.
Request a Demo
Request a Demo
Request a Quote
Request a Quote
Thank you for subscribing to our newsletter!
Check your inbox soon: our in-depth guides and exciting news are on their way!
Wait a second!
Before you leave, grab our free whitepaper and discover how switching to a white-label payment gateway can benefit your business.
Thank you for your interest in our product!
We will review your form and contact you as soon as possible.
If you have some questions you can contact directly with our team: