Payment Fraud Prevention
Akurateco's advanced risk management system utilizes both in-house and external scoring models to detect, analyze, and prevent potentially fraudulent transactions
In an era of increasingly sophisticated cyber threats, safeguarding your digital payments is paramount. Akurateco's comprehensive payments fraud solutions are designed to combat the growing menace of fraudulent activities. We deploy state-of-the-art techniques to protect your transactions, ensuring that your business remains secure and resilient in the face of evolving fraud and risk management in digital payments challenges.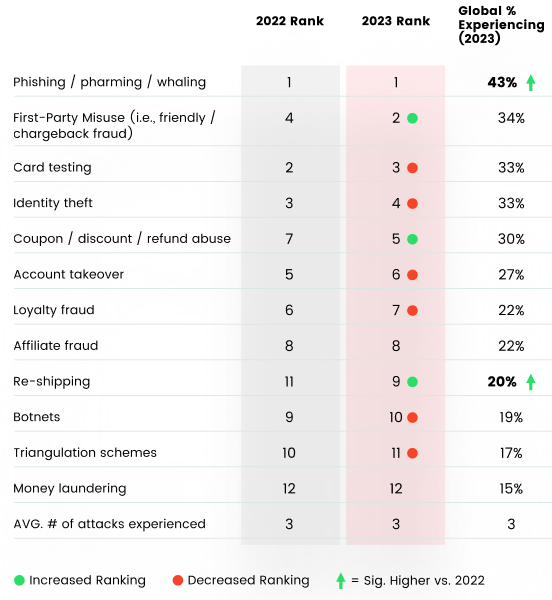 Growing payments fraud and risk threats
The digital payments landscape is experiencing a noticeable upward trend in fraudulent activities, making transaction fraud prevention and payment fraud risk management more critical than ever. As the payment industry advances, so do the techniques employed by fraudsters. Staying ahead of these evolving threats is essential for businesses operating in the digital payments arena.
Payment Fraud Management
At the core of our offerings is a robust payments fraud management system that integrates seamlessly with your operations. With Akurateco, you gain real-time insights, proactive monitoring, and a robust framework to counteract fraudulent activities. Rest easy, knowing that Akurateco has your back when it comes to fortifying your payment ecosystem against payments fraud.
Increase revenue by stopping payment fraud

Strengthening Your Defences
Explore our comprehensive payments fraud prevention solution designed to safeguard your revenue and enhance your payment security.

Securing API Billing with Payments Fraud Prevention
Learn how our payment fraud management system protects your API billing, ensuring you only pay for legitimate transactions, and boosting your revenue security.

Advanced Payments Fraud Solutions
Discover our cutting-edge payment fraud prevention solution, an essential tool to protect your revenue and strengthen your defenses against fraudsters.
How we can help with payment fraud prevention
Precise detection of fraudulent transactions
Prevention of these transactions from being processed
The regular transaction success rate remains unaffected, as the right transactions still go through
Displaying decline reasons in a convenient analytics dashboard
Enabling decision-making based on these analytics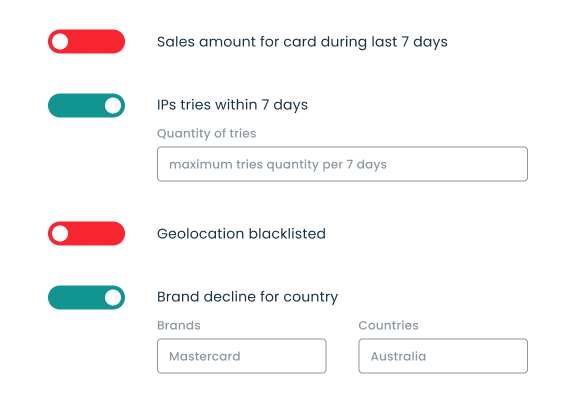 In-House Anti-Fraud Modules
Leveraging over 15 years of payment expertise, we've developed an AI-enhanced fraud prevention system that encompasses:
Whitelists for identifying trusted cardholders and preventing unnecessary blocks or restrictions.
Blacklists for prompt transaction blocking using specific criteria like BINs, IPs, and email addresses.
Customizable transaction filters to proactively mitigate risks and reduce flagged transactions on your account.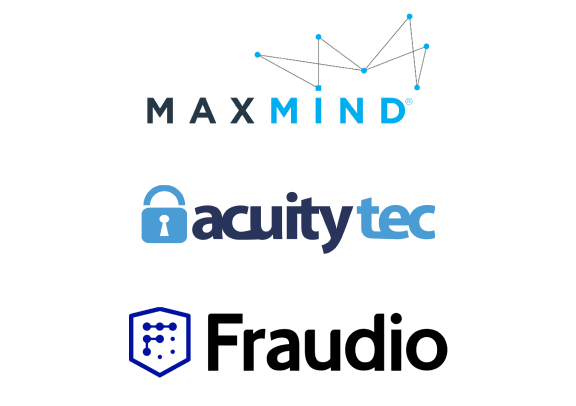 External Risk Scoring Providers
Our risk management system partners with industry leaders such as MaxMind, Ethoca, SiftScience, and Verifi to:
Enable real-time fraud reporting and the assignment of high scores to specific cardholders.
Streamline tracking of flagged transactions and verification of cardholder behavior.
Harness AI for proactive fraud and chargeback prevention.
Expedite chargeback resolution, safeguarding your reputation.
Deliver substantial cost savings by reducing fraud-related fees and fines.
Ready for your free Demo of the system?
Check out what our platform offers and how your business can benefit from it now.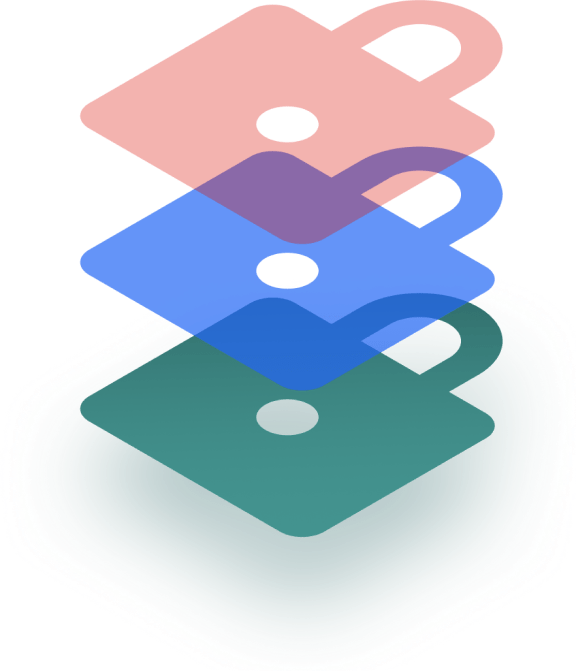 We Support 3D-Secure 2.0
Renowned for its seamless and mobile-friendly design, it has revolutionized the payment experience for merchants and their customers.
Key Benefits:
Seamlessly integrate 3D-Secure into custom mobile applications.
Accommodate non-browser platforms and mobile app users effortlessly.
Enhance the overall customer experience significantly.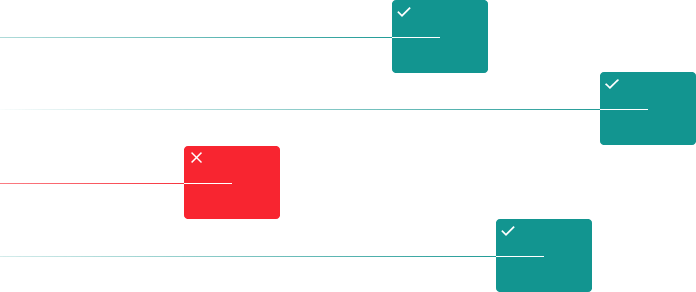 Tailored Anti-Fraud Strategies
Our advanced system empowers merchants to configure anti-fraud strategies at the individual merchant, merchant group, or MID level, ensuring optimal protection aligned with expected risk levels.

Akurateco's fully PCI DSS compliant
Full compatibility with PCI DSS security standards (version 3.2.1) is one of the measures we take as a secure white-label payment platform provider to ensure the safety of the cardholders' data.
What is payment fraud?
The term refers to any unauthorized or deceptive activity in which an individual or entity attempts to make fraudulent transactions using payment methods, often resulting in financial losses.
What is the payment fraud risk management approach?
This approach involves assessing, identifying, and mitigating potential threats to payment systems and transactions. It employs various tools and strategies to prevent fraud and minimize risks.
How does Akurateco's payments fraud solution work to protect your business?
Akurateco's payments fraud solution incorporates advanced technology, third-party risk scoring, customizable anti-fraud modules, and 3D-Secure 2.0 integration to detect and prevent fraudulent transactions in real time, thus safeguarding businesses from financial losses.
What types of payment fraud does Akurateco's solution help prevent and manage?
Akurateco's solution helps prevent and manage various types of frauds connected to payments, including card-not-present fraud, identity theft, chargeback fraud, and other fraudulent activities that can threaten a business's financial stability.
Request a Demo
Request a Demo
Request a Quote
Request a Quote
Thank you for subscribing to our newsletter!
Check your inbox soon: our in-depth guides and exciting news are on their way!
Wait a second!
Before you leave, grab our free whitepaper and discover how switching to a white-label payment gateway can benefit your business.
Thank you for your interest in our product!
We will review your form and contact you as soon as possible.
If you have some questions you can contact directly with our team: