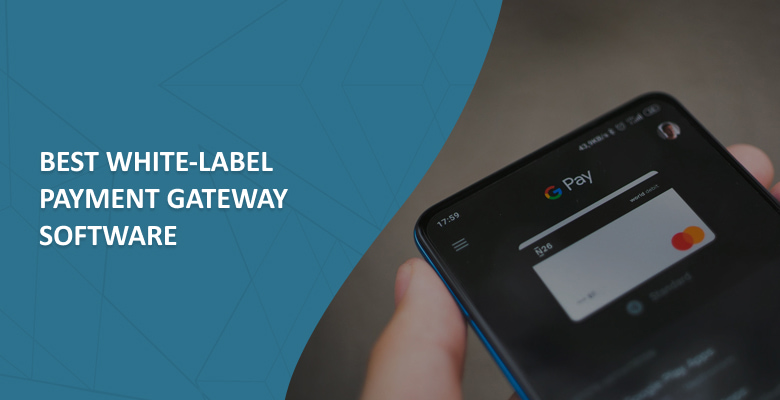 Creating a cutting-edge payment gateway that ensures both smooth and fast checkout process is mandatory for any business willing to expand its market presence. However, with the cost of development and maintenance, such a gateway can become a real financial burden. That is why more and more businesses seize the opportunity of utilizing the "white-label" payment gateway to instantly get access to all the great features the system has to offer with no initial cost for development required. In this article, we'll look into the benefits and explore your best white-label payment gateway software options available now.
What's white-label payment gateway software?
In a nutshell, white-label payment gateway software is a payment system developed by expert third-party providers. Merchants or agents usually use or resell this system as their own by completely changing the system's branding to match corporate style guidelines (hence the "white label" notion).
Maintenance, hosting, adding new integrations to the list are all the responsibilities of the technology provider. In the meantime, the merchant gets to enjoy all its benefits without worrying about the tech aspects of the gateway.
You might also like Best Payment Processing Software for Online Business
Best white-label payment gateways in 2023
With the growing popularity of online shopping, the demand for white-label payment solutions grew exponentially. As a response, new technology vendors emerged turning the market into a highly competitive one. We've looked into the market leaders and are now ready to present the best white-label payment gateways you can choose from.
Akurateco.


As global payment technology provider, Akurateco was developed by experts with 15+ years of hands-on experience in FinTech. And recently they've combined all their expertise in the payment industry to create two brand-new products: Cashier and a white-label payment gateway.
Powered by a team of true experts, the system uses the industry's best practices to enhance their customers' payment game as well as brings new groundbreaking features not yet present in the market.

The system offers:
– Cutting-edge smart invoicing to allow merchants to automatically charge users for pre-defined payment actions;
– 100+ connectors to banks and payment methods;
– Payment calendar that ensures merchant's full control over cash in/out flows;
– Smart routing and cascading to grow transaction acceptance ratio and cut the processing fees in half;
– Affordable rates;
– Fast integration of new connectors (the integration may be up and running within one week);
– A fully brandable and easily customizable system fine-tuned to the needs of your particular business;
– Enhanced security measures and advanced analytics and reporting.

Obviously, there are plenty of advantages to Akurateco's payment gateway. However, beware that it's a rather new system. And while this translates into more flexibility and ability to adjust to the needs of specific customers, it also translates into fewer integrations and smaller acquiring networks. The implementation of required payment integrations might take time.

SafeCharge.


SafeCharge, a real giant of the payment industry, is another great solution on our list. It offers a payment gateway with access to an enormous amount of connectors. The company aims to help businesses free up their invaluable resources by offering their end-to-end payment platform so that business owners can focus on other core responsibilities.

Among the benefits of the system are:
– 450+ payment methods for improved cross-border business growth;
– Multiple system integration options to facilitate different checkout scenarios;
– Full control over the transaction flow;
– Detailed analytics and cutting-edge reporting engines;
– Compatibility with PCI DSS Security Standards;
–  Dedicated customer support and simplified onboarding process.

The system can be a real gem for merchants willing to fully automate their payment flow. Besides, they state that the integration of their platform will help the merchants grow their turnover and skyrocket customer loyalty.  However, remember that size matters. And big companies typically aren't as flexible. And they are more tuned to the needs of bigger businesses rather than smaller enterprises.

Ikajo International.



A pioneer in the payment industry, Ikajo International also offers white-label payment services. The company offers more than 100 payment methods available, powerful security and risk management solutions, and an extensive acquiring network.

Besides, it also offers:
– Free recurring billing;
– 170+ countries supported;
– Smart routing and cascading features to grow one's transaction approval ratio;
– Advanced analytics;
– Various system integration options;
– High-end dispute management;
– Real-time monitoring for increased control over the payment flow.
The company offers comparatively affordable rates. But remember that their services and the system are more fine-tuned to high-risk merchants leaving some of the needs of the low-risk ones unmet.

These are the top white-label payment gateway providers you should consider when choosing one for your business. In the meantime, let's look into the advantages of having white-label software.
You might also enjoy What's a Payment Gateway Reseller Program?
Advantages of white-label software
No development cost.

The development of a payment gateway can cost your business a real fortune. Hiring a team of payment and technology experts to work on the system can become a financial burden your business simply can handle at this stage. If that's so, opting for a white-label solution can be the way to go.

Fast go-to-market.

Given that an average integration with a white-label system takes up to one month, it speeds things up for merchants all set and ready to start selling. Starting sooner rather than later is essential to the success of your business.

No maintenance costs.

Merchants that opted for a white-label solution don't have to worry about maintenance costs because it's off their responsibilities list. Updating, upgrading, and innovating are all on the technology vendor.

Increased brand reputation.

Providing a smooth transaction flow and a variety of checkout options to meet the needs of customers from different locations and with different shopping habits can help you boost your business reputation. And it's hard to put a price on that!

Customer loyalty.

While new customers are more likely to trust their transaction processing to a company with a strong brand reputation and image, the existing clients are more likely to stay with their existing ones as long as the vendor offers an uninterrupted checkout experience and solid security measures. And you can easily get that with a reliable white-label provider.

Instant access to hundreds of payment integrations.

How would you like to get instant access to hundreds of connectors to banks and payment methods with a single integration? You've got it! Simply choose a white-label payment provider with an extensive integrations list – and in an instant, you have access to a variety of connectors. 
These are but a few of white-label payment benefits every merchant should consider when choosing between a self-made and a white-label gateway. If you want to see other ways your business can benefit from with this solution, you can request a free tech demo of our system. No strings attached!
Conclusion
Whether you are a merchant or a reseller shopping around various white-label payment solutions, you need to know your options. The market keeps on growing thanks to the growing popularity of online shopping. And with it grows the number of white-label software providers. After thorough consideration, we have chosen the best ones. And while our opinion might still be slightly bias, we did our best to stay impartial when equipping you with full information.
Do you have more questions about the white-label system? Don't hesitate to reach out to us.
We've been in this industry long enough to know its ins and outs and are more than happy to assist you in picking the best solution for your business!
Talk to Experts