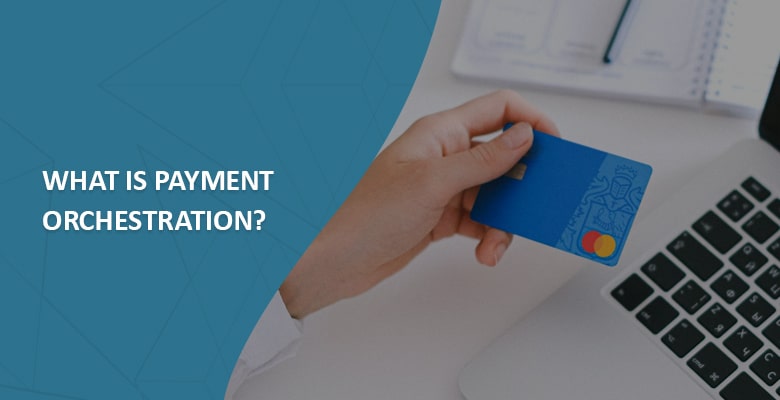 There has been much buzz around the "payment orchestration platform" term lately. This notion, though new to the industry, is gaining its momentum fast. And tech-savvy payment service providers as well as merchants should rather familiarize themselves with it now to top the fierce competition inside the market.
Payment orchestration meaning
Payment orchestration is an end-to-end payment processing automation. It allows payment service providers to work with large sales volumes while saving time and resources on manual consolidation of their transaction flow. The whole data consolidation process is realized within a single platform making the solution extremely time and cost-effective.
Experts report that it has proven to be one of the most innovative and powerful recent developments in the payment industry. They state that payment orchestration as we know it now has the potential to change the payments landscape and help businesses hit by the latest financial crisis get back on their feet faster. Thanks to its many benefits, this type of payment management system is offering a high return-on-investment.
You might also like Difference between traditional and white-label payment processing?
Benefits of payments orchestration platforms
The benefits are numerous. Therefore, we'll only focus on a couple of them to give you an overall understanding of the subject for data-driven solution making.
Higher transaction approval rate.

At least 2% of all e-commerce transactions are not accepted, reports Merchant Risk Council. And the sad part is that at least 65% of those transactions are falsely flagged as high-risk or potentially fraudulent.Therefore, PSPs all over the globe are looking for ways to increase the approval ratio.

In the meantime, cutting-edge payment management systems have an integrated smart routing feature. It  allows the payment service providers to pre-define routes for every transaction based on multiple triggers and rules. Thus, for instance, you can easily set triggers that will channel the transactions from a certain IP or a location to predefined payment channels that, as you know, are most likely to accept and process the said transaction

As a result, you'll see an increase in the transaction acceptance rate.

Minimized costs.

Helping processors grow their acceptance rate is not the only goal of the smart routing feature. It also aims to cut the processing costs by at least 50% by hand-picking channels and routing every transaction to the channel with the lowest processing fee.As a rule, processors tend to offer a variety of payment methods and a wide selection of banks to process the payments through. And smart routing allows every client to choose what bank or acquirer to send the transaction through for a better performance and cost efficiency.

Improved customer journey.

Payment orchestration also helps improve customer experience. Thanks to simplified checkout experience, a vast variety of payment methods available and an increased transaction acceptance, your end customer experiences no friction. And with innovative anti-fraud modules in place, clients can rest assured that their transactions are safe with you.All these things combined lead to better conversion rates and higher revenue captured.

Maximized conversions.

Today's customers expect nothing short of excellent service when they come to your site. And that means cutting-edge fraud protection, smooth checkout, and availability of all the payment methods they are used to pay with. Luckily, with payment orchestration platforms like Akurateco, you receive all of these benefits in a single package. As a result, a happy customer is not only more likely to convert but also to return and become your brand advocate.

Simplified admin panel.

Even though the payment orchestration system unifies transactions from multiple payment channels in one place, it is not as complex as one might think. In fact, it is rather user-friendly.Developers of the platform aim to make the transaction processing smooth both for customers and processors. They enable the latter to fully automate the payment cycle and decrease manual workload. They gain full control over the flow and using an enhanced analytics engine can make data-driven decisions for their business.

No development cost.

As we've recently calculated, the development of your own payment gateway with the most basic functionality will cost you between 105.000 and 420.000 USD. The time required for its development varies between 6 to 24 months depending on the initial requirements. This is a huge commitment. And with an entry threshold this high, only the wealthiest unicorns can afford to develop their own payment gateway from the start.However, the good news is that a white-label payment orchestration platform like Akurateco can be quite affordable. Thus, Akurateco charges 5.000 EUR for the setup, 1.500 EUR monthly fee, and 50 EUR per connector – and you're good to go with your own payment management system!

You might also like How to create your own payment gateway

Enhanced security.

Obtaining a license and renewing it every once in a while can be a rather daunting task. But payment experts behind a system like Akurateco know their way around security compliance standards. Therefore, you won't have to worry about red tape and weeks of bureaucratic impediments.The system is fully PCI DSS compliant meaning that both you and your customers are safe.
These are but a few of the benefits of a payment orchestration system you should know about. And if you're considering integrating one, here's how you can do it.
Best payment orchestration systems
If you're already searching for a reliable platform, let us help you out. Here's a short list of software providers you should consider.
Akurateco.

A Netherlands-based payment management software provider, Akurateco, offers an easily customizable payment platform for business across numerous industries.The platform offers a variety of built-in features like smart routing, cascading, tokenization, etc. to improve and simplify merchant management. And it's fully compliant with industry's highest security standards.

Among other benefits of the system are:
– 100+ payment methods available;
– 150+ currencies supported;
– flexible fee structure and a variety of integration options;
– competitive rates and discounts for loyal customers;
– global coverage with focus on MENA, CIS, EU, and Latin America regions;
– Full technical support.

On top of that, you can schedule a free demo of the system to look into its key features.

You might also like Best White-Label Payment Gateway Software in 2021

NMI.



Another secure solution is the one developed by NMI, a giant of the transaction processing market. They have been around for at least twenty years now, going back as far as the early 2000s. The company claims that its main goal is to help financial technologists focus on their main tasks by leaving all the processing issues to the professionals.The system offers:
– 2,700 technology partners;
– 125 shopping carts integrations;
– 200 processor connectors.

However, there's a downside to working with a business of this size. With more than 240,000 merchants under their wing, the company might not be able to solve your issues as fast as you'd hope. Besides, being an industry leader means charging more than what a smaller competitor like Akurateco would charge.

ACI Worldwide.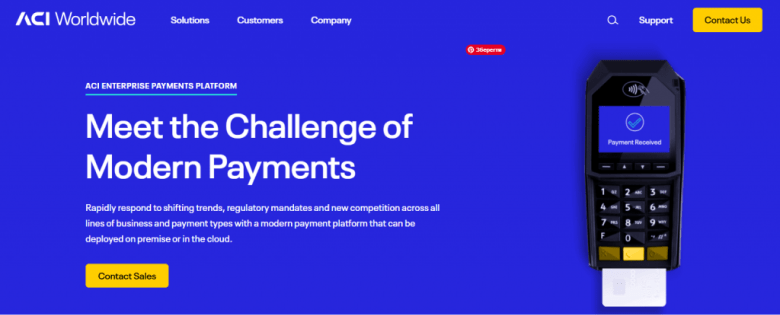 ACI Worldwide is a pioneer of the payment industry. It was founded in 1975, and today their solutions process more than 225 billion consumer transactions each year. They deliver real-time payments systems across numerous industries including healthcare, education, airlines, etc.Their solution offers:
– Fast time to market;
– Variety of alternative payment methods available;
– ISO 20022-native solution for rich data.
However, as with NMI, a company this big can lack certain flexibility most businesses require. On top of that, the rates can be higher than those of their lesser-known competitors.
Final word and an offer
Payments orchestration is the new word in the payment industry. So, if you want to be ahead of your rivals, you better get familiar with the notion and apply it to your current transaction processing.
Akurateco is currently offering a free Demo of its system to financial technologists considering to start their own PSP or those looking for ways to consolidate data from multiple payment channels in a single system. You can book a free Demo and take a closer look at what it's all about and how it fits the needs of your business.