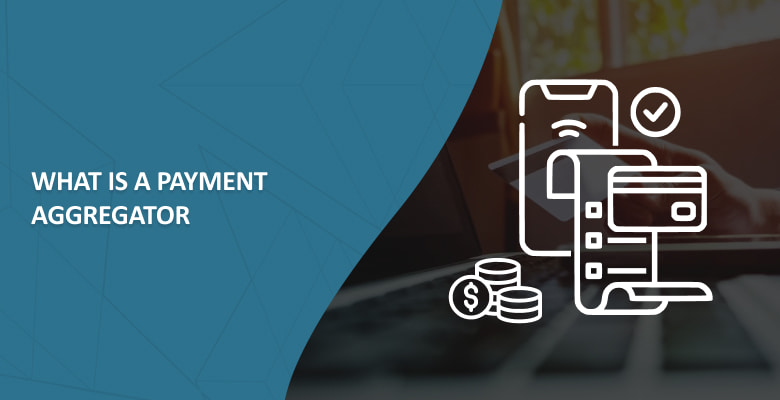 When it comes to explaining what is a payment aggregator, let's first say that it is a company that enables merchants to accept payments from their customers. In today's world, where more and more people replace offline shopping with online, a partnership with a payment aggregator has become an absolute must for any online business. If you were searching for a comprehensive, understandable guide to a payment aggregator, look no further. This article will cover the fundamentals of payment aggregators, explain how they work, what types of payment aggregators are there, and distinguish them from other main parties that enable e-payment processing. Let's go!
What is a payment aggregator?
By starting to sell their goods and services online, the merchant, on the one hand, significantly increases their own revenue compared to those that rely only on offline sales. But on the other hand, they face additional difficulties as they have to learn how to handle financial technology or entrust it to somebody to do it for them. That is what a payment aggregator is for. 
A simple payment aggregator definition refers to a company or institution that acts as a middleman between a merchant and a payment provider who processes online transactions. 
Payment aggregators fall into two categories: technical and financial. A financial payment aggregator focuses primarily on the financial aspects of payment processing, including facilitating transactions, managing payments, and handling the financial aspects of the payment process, including reconciliation and settlement. These types of payment aggregators often work directly with banks and financial institutions. One more distinguishing feature is that they are usually regulated by the financial authorities.
A technical payment aggregator is primarily focused on the technical aspects of transaction processing, including providing the software and infrastructure and developing integrations with banks and payment providers needed to facilitate the payment process. These types of payment aggregators often specialize in providing an Application Programming Interface (API) that enables merchants to integrate payment processing into their websites or other applications. They also offer a set of technologies to boost conversion rates, automate manual processes, and save on processing costs.
Now that we have covered the basics of the payment aggregator system, let's define it among other popular payment terms that may seem pretty similar and confusing. 
Payment gateway vs payment aggregator: Figuring it out
It is easy to confuse a payment aggregator with a payment gateway since both are involved in payment processing. However, their functions differ significantly. Let's make it clear right away.
A payment aggregator is a company that links a merchant and a payment processor. It aggregates payments from merchants, forwards them to payment processors to transact, and offers multiple services, such as new features and integration development, for which it charges its customers. If a payment aggregator is technical, it provides merchants with a payment gateway with value-added services.
Payment gateway, in turn, is a complex software that facilitates transaction processing, allowing merchants to accept payments from customers securely. It is connected to a merchant's website or application to manage the transmission of payment data and transaction authorization. It automatically encrypts the client's payment data and acts as a courier who takes it from the merchant's website or third-party payment page and delivers it to the payment processor. The functionalities of a payment gateway may vary based on the provider offering its services. For example, in cases where a bank provides a payment gateway, it is likely to perform some of the payment processor's functions. Alternatively, a software provider offering a payment gateway may include an aggregator's features.
Payment aggregator vs payment processor: Understanding the differences
Let's clearly distinguish payment aggregator and payment processor concepts to prevent confusion. Although both are engaged in transaction processing, they perform fundamentally different functions.
The name speaks for itself, as a payment processor is the financial institution or company that processes (in other words, authorizes and settles) the transaction. In contrast, a payment aggregator is responsible for sending the transaction for processing to a specific payment processor on behalf of a merchant. It acts as an intermediary between the merchant and the payment processor, managing the payment flow and providing value-added services such as intelligent routing, cascading, fraud prevention, payment reconciliation, and reporting. This way, payment aggregators can enhance merchants' conversion and approval rates, help them save on processing fees, automate manual processes, etc. Payment aggregators work with multiple payment processors, offering merchants a variety of traditional and alternative payment methods worldwide. Due to this, merchants can quickly expand into new regions while providing their customers their preferred payment methods, improving their customer experience.
Introducing Akurateco: A hustle-free system that will take your payments to the next level
Akurateco is a technical payment aggregator that offers a white-label payment gateway with cutting-edge payment technologies for conversion growth and saving on processing costs. Akurateco's system integrates all the necessary features to facilitate efficient payment acceptance. We offer:
Fast time-to-market
It takes us two business days to prepare the necessary payment connectors (integrated banks and payment providers) to launch on a new market.
Competitive price range
Our pricing model provides excellent value for money without compromising quality, which our customers' reviews confirm. Contact us to discuss pricing options tailored to your specific business needs.
270+ integrated banks and payment providers worldwide
We offer an extensive list of integrated payment connectors, including global banks and payment providers. Among them are credit/debit cards, bank transfers, and alternative payment methods, such as e-wallets and cryptocurrencies. Furthermore, the number of integrated providers increases every month.
Integration development on request
In case there is a bank or payment provider that you want to partner with, but it is not yet integrated into our platform, we will be happy to develop an integration at your request.
PCI DSS certification
Our payment gateway is PCI DSS compliant, with annual certification renewal.
Up to 20% revenue gain 
With cutting-edge payment features, clients can achieve up to 20% revenue gain. Among the technologies we offer are:
Intelligent routing

chooses the most relevant payment provider for each transaction to cut processing costs and increase approval rates. 

Payment cascading

distributes declined transactions between other payment providers to achieve a successful result in one payment attempt.

Advanced analytics combines data from all payment channels, helping you better understand your customers and enhance their payment experience.

Decline reason management and translation helps your customers to determine why the transaction declined and protects them from scammers.

Risk management that combines advanced in-house anti-fraud modules and top third-party risk-scoring providers.
In outline
At first glance, payment aggregators may appear complex, but they are a critical component of the online payments ecosystem. That is why merchants interested in increasing their conversion rate and capturing more profit from it should understand how they work. Hopefully, this article provided insight into the topic of payment aggregators. 
If you need a reliable payment aggregator that offers robust and secure payment software, check out Akurateco. Book a Free Demo to see our cutting-edge technologies in action!