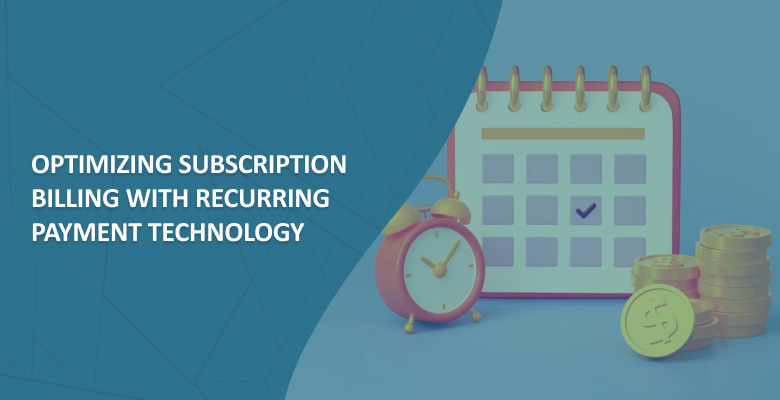 It's almost impossible to imagine an online realm without subscription payments today. Over the past few years, they have become integral to streaming and gaming platforms, music and cloud services, and other thriving online industries. Yet, subscription payments are driven by modern financial technologies that are constantly evolving. In light of this, subscription approaches that worked a few years ago may be outdated now. That is why most users today do not want to receive phone calls with a payment reminder; they'd rather receive a notification about the successful automated withdrawal of funds. That is precisely what cutting-edge recurring payment technology is designed to do.
In this article, we'll explore what recurring payments technology is and why it will play a crucial role in digital payments' future.
What is recurring payments technology, and why is it needed?
Recurring payments is a technology designed to simplify the automated and seamless processing of regular transactions between businesses and clients. Before recurring payments, subscription billing was implemented through charge-off schedules. They required employees to manually contact each client and remind them of payments by phone or messenger. Clearly, it was inconvenient for both parties and very time- and resource-consuming for business owners. Despite this, some merchants still use charge-off schedules, not knowing their alternatives.
In contrast, innovative payment software vendors offer recurring payment technology to manage subscription-based services automatically. With it, you can define billing intervals, pricing tiers, and other subscription details from the easy-to-use administration panel in a few clicks. So, once a customer confirms their subscription, the payment platform automates the billing process and initiates payments at specified intervals using stored payment information quickly and hassle-free.
Top 3 challenges recurring payments technology resolves
Now, let's explore the main issues recurring payment technology resolves. As each payment software provider differs in its technologies and services, we will use the Akurateco payments orchestration platform as an example. 
1.Merchants are not compliant with PCI DSS regulations
For security reasons, merchants without Payment Card Industry Data Security Standards (PSI DSS) certification are unauthorized to collect and store customers' payment information on their websites. And, since subscription billing requires encrypting customers' payment details into a token, which is sensitive payment information replaced with a random string of numbers or letters, they cannot set up subscription payments themselves.
On the other hand, payment software providers must comply with PCI DSS to operate in the digital payments market. As Akurateco is PCI DSS Level 1 compliant, it is authorized to collect customers' payment information securely, providing merchants with a viable alternative to create tokens on its side and transfer already encrypted tokens to them to set up recurring payments. In this way, a merchant does not need to achieve PCI DSS compliance while leveraging top-notch recurring payment capabilities. 
2. A large number of resources required
Suppose a merchant has no payment software provider but wants to use recurring payments within its own payment system. In that case, their only alternative is to build the necessary functionality for subscription billing schedules themselves and constantly adjust the sequence of payments in their system. It entails a complex development process that requires an experienced technical team and expertise and is highly time-consuming and costly to build and maintain.
With recurring payment schedules offered by a payment software vendor, all merchants need to do is adjust settings for subscription billing in the software provider's system and add a recurring payments parameter to the payment request. It is a much simpler solution that will save businesses time, money, and employee resources.
3. Limited configuration opportunities
Merchants using external software often have only one option for configuring recurring payments. It typically works as follows: when a client accesses a checkout page and enters their payment information, the system generates a token and sends it to a merchant to adjust recurring payments. Ultimately, the system automatically executes recurring payments according to the merchant's schedule. Then,  a payer can see this charge only in the banking application or bank statement. In case a payer does not recognize these payments due to the unclear description or simply the info in the statement is not enough to recognize the shop or service – the payer may request a chargeback for this payment which will cause reputational losses.
However, there is another option to schedule recurring payments via customer invoices, also called Pay by Link. It is a technology that allows customers to make payments through a unique link, utilizing various payment methods. Here, the merchant generates a user-friendly invoice containing payment details and essential information. This personalized invoice is then shared with the client to an email address or any messenger. Following it, the client proceeds to the checkout page, enters their payment information, and confirms their payment data's secure storage in the system. Lastly, with the client's consent and by the chosen schedule, the system initiates a fund withdrawal and promptly notifies them via e-mail. Overall, Pay by Link significantly optimizes subscription billing for customers and makes them more user-friendly, enhancing the customer payment experience.
If, after familiarizing yourself with the benefits of recurring payments technology, you're eager to integrate it into your business operations, the next step is acquiring payment software that supports this functionality.
Introducing Akurateco Payments Orchestration Platform
Akurateco's payments orchestration platform is brandable payment software tailored to the needs of merchants from various industries. It is equipped with 270+ integrations with banks and payment providers worldwide, available via one integration to our platform and cutting-edge payment technologies. Among them are recurring payments, intelligent routing, payment cascading, risk management, tokenization, and many more, conveniently gathered under one roof of next-generation software.
If you want to experience the power of recurring payments and other powerful tools for manual process automation and revenue increase, book a Free Demo of our system to get acquainted with them firsthand.