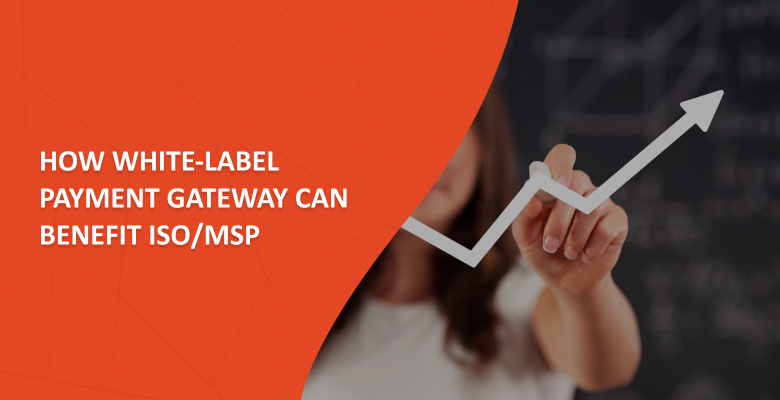 In today's dynamic landscape of online payments, businesses rely on intermediaries to navigate the swift e-payments realm, with ISO/MSP emerging as trusted partners among them. With the payments industry scaling new heights in 2021, amassing an impressive $2.1 trillion in revenue worldwide, there has never been a more compelling time to consider operating as an ISO MSP. 
Even more so when in addition to acting as intermediaries between merchants and financial institutions, ISO/MSP can unlock additional revenue streams by offering their merchant white-label payment software and value-added services.
This article will compare ISO vs. MSP, state their definitions and differences, explore how to become a registered ISO/MSP and examine the ways a white-label payment gateway can benefit their business. 
ISO/MSP: Definitions
Before we delve deeper into the topic, let's take a moment to explain the meaning of ISO MSP and their primary role in the e-payments ecosystem. 
ISO, an acronym for Independent Sales Organization, is a term created by Visa to describe their approved merchant account providers. 
On the other hand, MSP stands for Merchant Services Provider, the term introduced by MasterCard for merchant account providers approved by their organization.
Both ISO and MSP serve as intermediaries, facilitating connections between merchants and acquiring banks. Their fundamental role revolves around enabling businesses to establish and manage merchant accounts, empowering them to accept various forms of digital payments. But is there any particular difference between them?
ISO vs. MSP: What's the difference?
Initially, the primary difference between these terms was their affiliations with Visa and MasterCard, respectively. But, over time, these terms gained popularity and spread throughout the industry. That is why, while ISOs and MSPs often work with Visa and Mastercard, they are not limited to these networks and can now partner with multiple financial institutions and payment providers to offer comprehensive merchant services.
After covering the basics, we can transition to the hands-on aspects of becoming a registered ISO/MSP.
How to become a registered ISO MSP
The process of becoming a registered ISO or MSP may vary depending on the region and the financial institution involved. However, generally, it requires such steps and requirements:
Locate banks, processors, or providers that work with ISOs or MSPs. Choose those you would like to work with and consider their requirements.

Check your business's eligibility for their criteria, including compliance and industry experience.

Obtain all necessary documents, such as legal formation, financial statements, and licenses.

Understand and adhere to jurisdiction-specific compliance, like Anti-money laundering (AML), Know Your Client (KYC), and Payment Card Industry Data Security Standards (PCI DSS).

Examine the evaluation of your credibility through checks, reviews, and risk assessments by the financial institution.

Finalize revenue sharing, service levels, and compliance obligations with the institution.

Align your processes with their payment infrastructure.

Maintain compliance with industry standards and keep your services up-to-date.
Now that we have outlined how to become a registered ISO MSP let's see how you can gain the most profit from it.
How a white-label payment gateway can benefit ISO/MSP
ISOs and MSPs can indeed achieve significant success by acting as intermediaries between merchants and financial institutions without providing payment software or value-added services directly to merchants. However, it's imperative to note that their available revenue streams are relatively limited. They typically generate income through a percentage of merchant transaction fees, interchange fees, and service fees.
Furthermore, ISOs and MSPs may encounter challenges in distinguishing themselves within the crowded landscape of other ISO and MSP organizations, Payment Service Providers (PSPs), and various Fintech solution providers, all of whom also fulfill the role of intermediaries between merchants and financial institutions.
However, ISOs and MSPs can seize a valuable opportunity to differentiate themselves from their competitors by leveraging a white-label payment gateway, a brandable ready-to-use payment software with multiple integrated banks and payment providers. It will not only allow them to stand out in the market but also open up the potential for additional income generation and business expansion.
Leveraging a white-label payment gateway as an ISO/MSP, you can:
Scale your business
A white-label payment gateway's primary and most significant advantage for ISOs and MSPs is expanding their business by offering ready-to-use next-generation payment software to merchants. By providing merchants with a feature-rich payment solution for their websites and applications, they can attract more clients and increase their customer base. Considering that modern payment solutions are scalable in terms of infrastructure in the long run, ISO MSP will be able to support a growing number of merchants, thereby expanding their reach and profit potential.
Offer additional value to your merchants
Modern white-label payment gateways like Akurateco offer a payment platform and many technologies for increasing approval rates, payment conversion, and customer satisfaction. They include:
Payment routing

– by automatically selecting the most suitable payment provider for each transaction, this technology reduces interchange fees for merchants and enhances their approval ratio.

Cascading

minimizes the rate of declined transactions by automatically redirecting a transaction rejected by one provider to another within one payment attempt, increasing payment success rates.

Built-in payment analytics

provides your merchants with reports on their sales, payment trends, refund and chargeback requests, etc., from all payment channels effortlessly and in one single place. 

Tokenization

enhances payment data protection for ISOs and MSPs by encrypting such data into non-sensitive tokens, thereby reducing the risk of data breaches and simplifying the payment experience for end-users by safely storing their data in the system.

Risk Management includes PCI DSS Level 1 compliance, robust anti-fraud filters, and third-party risk-scoring providers to detect, analyze, and prevent potentially fraudulent transactions efficiently.
… and many more cutting-edge technologies that empower ISO and MSP to offer merchants a comprehensive payment solution that seamlessly addresses their challenges.
Launch a payment system under your brand's name 
White-label payment gateways offer a lasting advantage through their seamless system branding, allowing ISOs and MSPs to incorporate their unique brand and style into it. As most of them already have a solid client base, they can easily expand their service offerings by providing their own branded payment system. 
Expand the network of banks and payment providers
ISOs and MSPs can significantly broaden their financial institutions' network by utilizing a white-label payment gateway, as they have multiple integrated payment providers via an open Application Programming Interface (API). Akurateco has over 270 banks and payment providers integrated into the system. Furthermore, we constantly expand their number, enabling ISOs/MSPs to grow their business effortlessly.
Fasten time-to-market
By gaining access to an extensive network of integrated banks and payment providers, ISOs/MSPs can effortlessly expedite their time-to-market when launching operations in new regions. Therefore, one integration with a payment gateway allows them to swiftly establish their presence and expand their services, eliminating unnecessary delays and accelerating their market entry.
Increase your revenue
ISOs and MSPs can effortlessly boost their revenue by expanding their offerings to include branded payment software equipped with cutting-edge technologies and integrated with multiple banks and payment providers. This expansion allows them to provide merchants with a comprehensive and customizable payment solution catering to their needs. As a result, ISOs and MSPs can attract a more extensive customer base, drive increased transaction volume, and benefit from additional revenue streams, ultimately fostering business growth and financial success.
Over to you
In the rapidly evolving online payments industry, ISO and MSP remain in high demand and are expected to do so for the foreseeable future. It presents a prime opportunity for ISOs and MSPs to leverage their capabilities, and a white-label payment gateway can be a powerful tool to drive their success. 
Akurateco is committed to empowering ISOs and MSPs with our cutting-edge white-label payment gateway. We invite you to book a Free Demo and see how Akurateco can help you elevate your services and help you thrive in the competitive payments landscape.