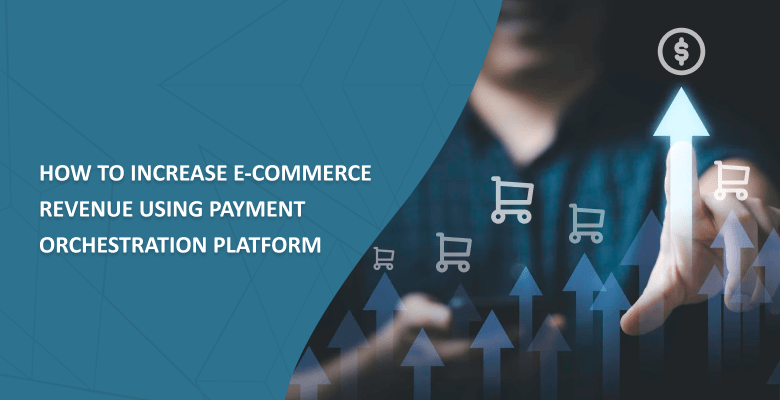 Each online merchant strives to grow business and increase profits. There is no better way to do it than by choosing the right payment solution since it affects the conversion rate and processing costs. Simply put, the algorithm of your actions should be similar to fixing a leaking pipe. As you strive to find the leak in a leaking pipe to fix it, you need to find out where your money has gone to waste to avoid high expenses and lack of profits and choose the right solution to the problem. Akurateco's experts with 15+ years of experience in online payments are happy to assist. Shall we get started?
Introduction to Payment Orchestration
Payment orchestration integrates multiple acquirers and payment service providers (PSPs) into one unified platform with advanced technologies to handle every step of the payment process and achieve high results. Compared to a standalone PSP, a payment orchestration platform offers advanced technologies and a multi-acquirer approach capable of improving conversion rates and reducing processing costs. But is it really beneficial to switch to a platform and change your old way of running things? In case you notice shortcomings in your current payment system, you should consider payment orchestration as a possible payment solution.
Judge for yourself: if your website does not offer the preferred payment method of your clients, or if transaction processing takes too long or even fails, you may already be losing clients. In contrast, payment orchestration technologies cater to merchants' needs, deal with all these and more issues, and are constantly developing. 
Optimizing your revenue and reducing costs: 5 things to consider
Many merchants face the problem of not being able to increase revenue despite their best efforts. Low-quality payment solutions used for payment acceptance are usually to blame. In this article, we have listed five main reasons why your payment solution may not be capable of optimizing revenue and reducing costs.
You can determine that the payment software you use is outdated when it cannot cover your business's basic needs. For instance, you are experiencing many failures at the checkout stage and losing clients at this expense. An advanced payment solution that uses payment routing and cascading technologies is designed to eliminate these problems without the merchant's involvement. However, an outdated payment system will not be able to do this.
Ineligible for further development
Let's say your business is located in one of the countries of the European Union, and you want to expand to the US market. Does your payment solution have the necessary connectors integrated, including local payment providers and preferred currencies? Is it possible to complete the expansion in a couple of weeks? If the answer is no, your payment solution does not have the potential for future development and growth.
Have you ever considered that you are overpaying your banks and payment providers for processing transactions? Often the reason is that payment solutions limit the number of providers you may use for processing transactions, leaving you no choice but to overpay. In contrast, multi-acquirer payment solutions are much more cost-effective due to payment routing technology, which allows you to choose the most suitable payment provider for each transaction with the lowest processing fee. 
The majority of customers leave their shopping carts at the checkout stage when their preferred payment methods are not available. It often happens when you work with payment service providers that offer few payment options. By studying your target audience and offering the payment methods they prefer, you can increase your revenue significantly.
Many potential customers who could purchase from you will likely leave during checkout if one or more of the above-mentioned issues are related to your business. In addition, users who have already had a negative experience with your website are highly unlikely to return to you again. That is why if you see gaps in your current payment solution, you need to switch to an efficient one as soon as possible.
Boosting revenue and cost-saving payment orchestration technologies
Unlike other payment solutions on the market, payment orchestration is tailored specifically to merchants' needs. It is easy-to-use white-label software that does not require specialized knowledge from the merchant to accept payments efficiently. Payment orchestration platform is an end-to-end solution that covers all stages of payment processing with the ability to manage and analyze your payments from a single, unified platform.
Let's take a look at its advanced technologies in more detail:
One of the biggest advantages of a payment orchestration platform is that it acts as a connectivity box that already has many integrated banks and payment providers. For instance, Akurateco offers 200+ integrated banks and payment providers worldwide through one integration to the platform. They are available to you via an Application Programming Interface (API). Furthermore, if you want to connect a payment method that is not yet available on the platform, the team of Akurateco will integrate it at your request.
If your business generates enough profit but loses a significant part on failed transactions, payment routing technology is exactly what you have been missing. You may configure the most suitable payment provider for each transaction, reducing the probability of failure to a minimum. Additionally, payment routing significantly reduces processing costs by selecting the provider with the lowest processing fee for each transaction.
Smart cascading is a key instrument for reducing the number of failed transactions. When a transaction is rejected by one payment provider, the cascading mechanism sends it to another provider to achieve a successful result within one payment attempt. In this way, the first payment attempt is successful for your clients. Thus, they get a pleasant customer experience and wish to return.
Your customers see your checkout page as a direct reflection of your business's brand. Consequently, when the style of the payment page significantly differs from that of your website, customers may feel you are not trustworthy and leave without paying. However, this will not happen if you use a white-label payment orchestration platform, because it allows you to brand the payment page according to your company's style. 
Advanced payment analytics
Today's fast-paced world requires merchants to constantly increase the number of payment channels to keep up with the needs of customers. The problem is in order for you to process all these payment channels efficiently your payment solution should offer advanced payment analytics tools. At Akurateco, we have centralized built-in payment analytics that provide an overview of sales trends, customers' geolocation, and payment habits.
Over to you
Switching from one payment solution to another is not an easy task. Yet, if you want your business to grow while saving on processing costs and increasing revenue, make sure your payment system can handle it. Currently, one of the most efficient payment solutions for merchants is a payment orchestration platform. It combines the most up-to-date technology to optimize your payment flow, increasing your profits and reducing expenses. Check it out for yourself by booking a Free Demo of the platform with our payment experts. We will be happy to answer any other questions you may have!