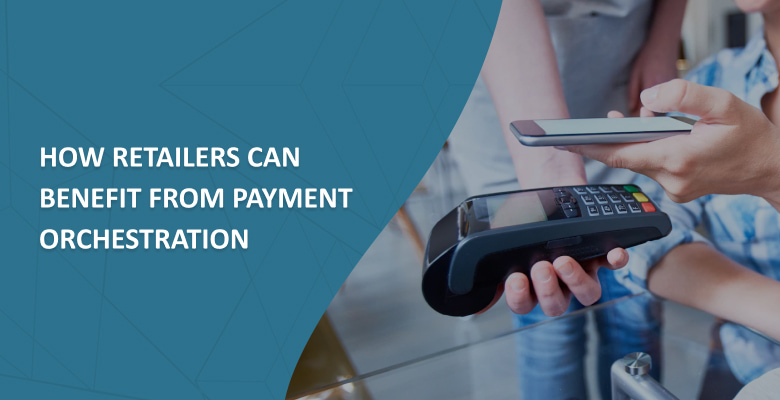 The shift from in-store to online shopping has required retailers to be more creative and skilled at marketing their products, staying competitive, and satisfying customers' needs at all stages of the purchase process. If sales and competition are more or less clear, how to increase conversions with advanced payment technologies remains a mystery for many retailers. If you feel like you can relate, take a look at the article. 
We will outline:
The retail industry's payments ecosystem

Payment orchestration platform: what is it and why have it?

Managing payments for retailers: 5 main issues that payment orchestrators address
The retail industry's payments ecosystem
Retail is the offline and online sale of goods and services to customers. Retailers buy goods directly from the manufacturer or wholesalers and sell them in small quantities to end users. Another crucial feature of the industry is that retailers often combine offline and online sales. Also, some have a whole network of stores in different parts of the world. Essentially, it shapes the payment ecosystem of the industry. 
When selling goods and services globally, retailers encounter different customer journeys and payment methods that consumers prefer. As a result, more and more retailers want their checkouts to have a common denominator across their channels and countries. To achieve this, they use self-checkouts in offline stores and loyalty programs for customers to encourage them to buy more. However, all efforts may be in vain if their payment system is structured in an inconvenient for the buyers way. Let's take a look at statistics.
According to the 2022 McKinsey Global Payments Report, global e-commerce registered a growth of roughly 17 percent. Besides, offline sales are also shifting towards digital payment methods as ​​cash usage plummeted by 15 percent in 2020 due to COVID-19, and as physical stores reopened in 2021, the cash rebound still did not occur. The report finds that customers are increasingly interested in online stores and digital payments.
What really captures buyers' attention at the checkout stage is the variety of payment methods you offer them. Here is where the problem may occur. Given that retailers' primary areas of expertise are marketing, sales, logistics, manufacturing, and so on, to improve conversion, they must also be skilled at online payments. Surely, there is a way to create a new department in-house but to achieve this you have to find someone knowledgeable enough to manage the payment team and form it from scratch. Not only will it be time-consuming, but also financially inefficient in the long run, considering how much it will cost you to maintain an entire department and the payment infrastructure to process payments.
That is why retailers should consider entrusting online payments to industry experts with hands-on experience. There is a payment solution called a payment orchestration platform built to meet the needs of merchants and retailers in particular.
Payment orchestration platform: What is it and why have it?
Payment orchestration platform is software with cutting-edge payment features unified on an easy-to-use platform with access to multiple local and international banks and payment providers through one integration. Unlike banks with outdated payment infrastructure or expensive payment service providers (PSPs), payment orchestrators are designed to meet the main needs of merchants, improve their conversion, and lower processing costs with advanced payment features.
One of the biggest advantages of payment orchestrators is their ability to completely take over online payment processing and optimize customer payment journeys. For instance, a retailer operates simultaneously in the markets of Europe, Asia, and Latin America, both online and offline. He constantly faces different issues with online payments and encounters a variety of customer journeys. Conversion rates are higher in some of his stores than in others, however, he will not increase revenue in the others without understanding how online payments work. What he needs to boost conversion is to fine-tune his customer journeys for different regions and customer preferences. This is what payment orchestration is for. Payment orchestrators will take over a significant part of retailers' work, simplifying their lives. It includes new payment integrations, optimizing their current payment system, creating customized products for their loyalty program, tokenizing their customers' payment details, and much more.
Managing payments for retailers: 5 main issues that payment orchestrators address
Low conversion
One of the biggest challenges for a retail company is low conversion. When buyers do not see convenient payment options at the checkout stage, they often do not complete the purchase, abandoning their cart. Providing customers with their preferred payment method at checkout is a vital conversion factor. It is also imperative to display payment methods in the correct order based on customers' previous experiences. Payment orchestration not only optimizes the checkout process but also offers advanced analytical tools to track your buyers' payment preferences. 
There are many methods of increasing conversion rates with payment orchestration. For instance, payment routing technology is used to choose the optimal payment provider for each transaction based on specific criteria, such as the lowest processing fee, country, currency, etc. It increases the chance of successful transaction processing, saves you money on processing fees, and provides a pleasant user experience for your clients. Payment routing is empowered by smart cascading technology. In case the transaction was declined by one payment provider, it is cascaded to another one in order to achieve a successful result within one payment attempt. These are just a few examples.
Inconvenient payment solution
To accept online payments, retailers often partner with banks or payment service providers (PSPs). On the one hand, large retail companies have high influence power and can negotiate favorable terms with banks at favorable pricing. Banks do not offer advanced payment technologies or a user-friendly interface, though, so it is not an option for retailers who would like to scale up. On the other hand, there are PSPs that offer up-to-date technologies and act as a "middleman" between banks and retailers. However, the pricing range of PSPs is much higher, increasing processing costs significantly.
Fortunately, there are cost-effective and highly efficient payment orchestration platforms. Payment orchestrators offer cutting-edge technologies such as smart routing and cascading, risk management, automated billing, smart invoicing, and tokenization. Also, they eliminate the need for an intermediary between banks and retailers, and their pricing range is much lower compared to standalone PSPs.
Low speed of new payment integration development
To make paying for goods and services convenient for customers, retail requires the availability of multiple payment options. Among them are credit and debit cards and alternative payment methods, including QR payments, Buy Now Pay Later, One-click payments, and so on. Large retail companies have to add 10-50 payment integrations yearly to meet customer expectations. However, if they have to develop a new integration with a bank or payment provider on their own, it takes months due to a lack of skills and knowledge. For payment orchestrators, the development of a new payment connector takes days or weeks at most. Moreover, there are multiple payment methods already integrated into the platform. For instance, Akurateco offers 200+ integrated banks and payment providers via one integration into the platform.
PCI DSS Сompliance
For retailers to accept payments on their website, they need to obtain Payment Card Industry Data Security Standards (PCI DSS) certification. Most retailers are not PCI DSS certified as the compliance procedure is complex and time-consuming. It is another reason to use a payment orchestration platform. Payment orchestrators are fully compatible with PCI DSS and ensure the safety of your clients' data.
Disorganized payment pages
Companies that operate in multiple countries often have different payment pages for each region, and they may even redirect customers to various third-party payment providers to complete a purchase. It is unfortunate since different payment pages and redirects cause customers frustration and lead to a loss of trust. That is why retailers need a unified payment page that does not differ from one region to another. It will have a common appearance but display different payment methods according to customers' preferences in each region. Payment orchestrators offer unified payment pages to improve conversion rates and increase buyers' trust. Moreover, they can customize payment pages according to retailers' needs, change the colors according to the brand's style, and add your logo.
If you want to know more about how to increase your revenue with payment orchestration, check out the article:
How to Increase E-commerce Revenue Using Payment Orchestration Platform
Over to you
In the wake of fast-paced retail industry development, it is only fair to establish that your payment technologies have to keep up with the times to achieve a pleasant customer journey and an increased conversion rate. An innovative payment orchestration platform designed specifically to meet merchants' requirements might be the solution you are looking for. 
Akurateco is a cutting-edge white-label payment orchestration platform created by a team of industry professionals with 15+ years of hands-on experience in online payments. If you would like to gain a deeper understanding of payment orchestration from the inside out, feel free to book a Free Demo with our payment expert that will walk you through the system. We'd be happy to introduce you to payment orchestration!