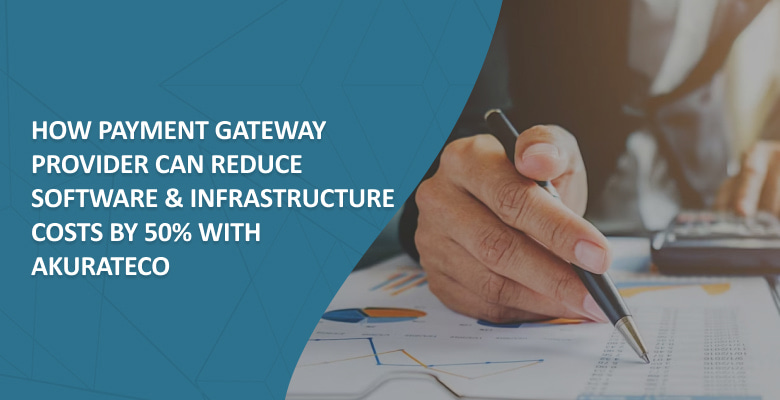 The online payment industry is booming and will remain at its peak for a long time to come. That is why now is the right time to start and develop your own payment gateway business. Unfortunately, what usually stands between many entrepreneurs and a profitable payment gateway is the financial investment involved. However, it does not have to be this way. To provide expert information on this matter, in this article, we addressed only the technological part of payment gateway development and analyzed every stage in detail. Based on this information, we will explain how you can save up to 50% on software and infrastructure costs with a cutting-edge Akurateco white-label payment gateway. Let's go!
The main stages and expenses of payment gateway development
Payment gateway development is quite costly and time-consuming and consists of many stages. For your convenience, we have added up all the costs you will have to spend during the 1,5 years of developing a payment gateway.
Market analysis 
Firstly, your team needs to thoroughly study the online payments market and its most current features and technologies. Also, they identify your business requirements and set goals, evaluate risks, and define the software's main functions. Based on this information, the product owner and business analyst design a payment gateway model and describe what the system will look like for end users. During this stage, your main expenses will be the salary of your product owner and business analyst, which depends on their experience, location, daily working hours, etc. For instance, if the average monthly salary of the business analyst and product owner is $3.5K and $4.5K, respectively, and they complete the tasks in 3 months, the analysis will cost you $24K.
Software and infrastructure design
The next step is the design of your future software. In order to design the payment gateway, the architect and tech lead join the development process. They design the software architecture and determine the programming language, framework, technologies used, etc. Also, at this stage, the security officer begins to implement advanced software security technologies to obtain Payment Card Industry Data Security Standards (PCI DSS) certification since each payment gateway provider is required to be PCI DSS certified to process credit card transactions securely and protect the client's sensitive data from any fraudulent activity. At this stage, more funds will be allocated for salaries for these employees. 
On top of that, there will be initial infrastructure expenses to cover. Infrastructure costs depend on payment gateway size and complexity, server specifications, data center location, etc. On average, the infrastructure will cost you from $3K to 15K per month, depending on the size and workload of the platform.
Payment gateway development 
When the software design is finalized, payment gateway development begins. The project then requires Front-end and Back-end developers, DevOps, and other specialists, whose numbers are increasing as the payment gateway takes shape. Undoubtedly, this part of the process is the most costly since you have to pay salaries to all specialists, and the cost of the infrastructure increases as well. As a final step in development, a ready-made payment gateway is ready for integration with banks and payment providers and connecting merchants.
We calculated each development stage of a competitive payment gateway, taking into account all its costs. In total, a payment gateway from scratch would cost you not less than $700K for 1.5 years of development. Depending on your payment gateway requirements, geographical location, and other factors, this amount may increase. At the same time, your payment gateway will be ready to start processing transactions and generating revenue only in the last three-four months of the mentioned period.
Payment gateway maintenance
When you finally have your payment gateway up and running, it's not the end of the story. Here comes continuous software maintenance and upgrades. To ensure that your payment gateway remains functional, secure, and up-to-date, you need to monitor and identify bugs and errors to fix them, upgrade or update the software to new versions or releases, provide technical support to your customers and users, and renew your hardware or infrastructure whenever necessary. Typically, software maintenance costs between 20% and 50% of the original development cost per year. For instance, if a software system costs $700K to develop, the annual maintenance cost could be between $140K and $350K.
Overall, payment gateway development is a complicated, time-consuming, and costly multi-step procedure that includes the above-mentioned development process, as well as marketing costs, operational costs, and other expenses that are not included in this article but contribute to business self-sufficiency.
Now that we have laid out the main stages of development and expenses for payment gateway providers, we can move on to the actual game changer – reducing your costs software and infrastructure costs with a white-label payment gateway. 
What is a white-label payment gateway?
A white-label payment gateway is payment software with advanced technologies and multiple integrations with banks and payment providers. It is distributed on a Software-as-a-Service (SaaS) or On-Premise basis and is meant to be branded and customized by a third-party company to offer its own payment processing services. It means that instead of developing your own payment solution from scratch, you can rent ready-made software from a vendor and process payments under your own brand, logo, and website. In this way, you can become a payment gateway provider in no time with significantly reduced financial investment and offer your clients high-quality software developed according to the latest user requirements.
With a white-label payment gateway, you don't need a development team, infrastructure costs, or software maintenance to run your business. Instead, your main expenses include an upfront setup fee, monthly or yearly fees per usage, a percentage-based transaction fee, as well as charges for additional development if necessary. 
Being a cost-efficient payment solution, a white-label payment gateway allows you to receive profits from day one instead of investing in the development of your own payment gateway that will not generate income for more than a year. Also, with a white-label payment gateway, the percentage of a transaction fee remains the same no matter how many transactions you process per quarter, whether it's 500K or 50K. In contrast, your own payment gateway requires you to pay for infrastructure and employee salaries regardless of whether you generate enough revenue to cover these costs.
If you want to know more about a white-label payment gateway, how it works, and its main benefits and drawbacks, read the article below:
A Complete Guide on White-Label Payment Gateway
Why Akurateco?
Akurateco is a cutting-edge white-label payment gateway developed by experts with 15+ years of hands-on experience in online payments. We combined our years of experience and desire to create a robust and high-quality payment system that can handle all the daily challenges payment gateway providers face. Here's what we offer:
Сompetitive price range that allows you to save up to 50% on software and infrastructure costs;
230+ integrated banks and payment providers worldwide, plus the ability to develop new integrations at your request;
PCI DSS Level 1 certification, advanced in-house anti-fraud modules fine-tuned for low- and high-risk businesses, and external risk scoring providers, including Fraudio, MaxMind, and Sift Science;
Smart routing and cascading that delivers up to 20% increase in payment conversion rates;
Automated billing and merchant onboarding that takes care of routine processes, freeing up your time for crucial business tasks;
Support-as-a-Service powered by a dedicated tech team is ready to determine the most efficient way to handle your individual business needs.    
How to reduce software & infrastructure costs by 50% with Akurateco: a sample case
Here's one of the latest real-life examples of how our technology helped our client save on software & infrastructure costs.
Our client, Complete Payment Systems (CPS), is an online transaction processing company that provides secure and reliable transaction processing solutions for e-commerce, card-not-present, and card-present businesses on local and international markets. When they approached us, they already had their own solid and reliable yet outdated payment software. Their main problem was that they spent a lot of financial and employee resources on maintaining this software, which failed to produce the results they wanted because it was not designed to support advanced payment processing technologies.
CPS turned to Akurateco for a flexible up-to-date payment system equipped with the latest payment technologies. Here's what they have now:
Zero development, maintenance, and infrastructure expenses
Instead of building a new payment gateway or updating their existing one, which would cost hundreds of thousands of dollars, they now use a cutting-edge Akurateco system that did not cost them a dime to develop and maintain. They no longer need a department of software developers or testers to maintain and update their software. Akurateco experts handle the technical part, while CPS emphasizes marketing, sales, and customer service for growth.
Akurateco's system is already PCI DSS certified and renews a certification each year on its own, which significantly saves the client's time and money.
Advanced payment technologies
The main goal of CPS was to get an up-to-date system that meets the needs of the ever-evolving online payments industry. Among the technologies they leverage daily are smart routing and cascading, risk management, recurring payments, and an all-in-one real-time dashboard to monitor every transaction.
Check out this article for more information about this business case:
The Big Migration: Switching to a White-label Payment Platform
Over to you
With Akurateco, you can save up to 50% on payment gateway design, development, maintenance, infrastructure, and PCI DSS certification to get a cutting-edge system with advanced payment features in return. If you are up to it, book a Free Demo of the top-notch Akurateco white-label payment gateway, and our representatives will contact you and show you around the system.