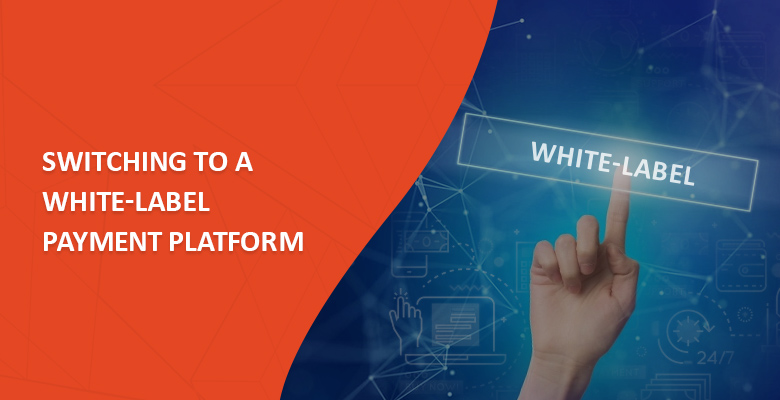 What motivates companies to switch from their own payment platforms to white-label ones? And once they decide to move on, what does the transition look like for them?
These are all fair questions: a payment platform switch doesn't come easily. After all, you're transferring massive payment data to a whole new place. But as long as you choose the right white-label payment software provider, you've got nothing to worry about: it'll go smoothly, albeit not as fast as one would hope.
Today, we'll walk you step by step through the most recent platform transfer Akurateco did for their client, Complete Payment Systems.
How we did it
An old payment platform
CPS had their own payment platform. It was old yet quite solid and reliable, built more than ten years ago, back when CPS were still pioneering the industry in their region. However, the technologies running the system were somewhat outdated. No microservices or anything of the sort.
Over the years, this monolithic system got hundreds of payment integrations and significantly grew the number of existing features and anti-fraud rules. Moving this data seemed tiresome but absolutely necessary. And here's why.
The company has recently parted ways with its key developers. And as they left, it turned out that there was no proper documentation. The developers held all the expertise in their heads – and as they went, they left the company in the lurch.
The attempts of the decision-makers to hire a new team of seasoned devs to optimize and update the system ended in failure as the candidates refused to work with old technologies and no documentation in place.
The solution
After serious consideration, CPS started looking for an external solution. They compared the pricing, level of technical assistance, expertise, and features different vendors offered – and decided to do business with Akurateco.
Why Akurateco?
According to Complete Payment Systems, the price range offered by Akurateco is lower than that of competitors, while the list of the services provided remains practically the same. Besides, the company acts as an external Technical Support team covering all things settings, including terminals setups, clients and merchants integrations, and onboarding, etc. They hold training and tutorials explaining how to use the software and tweak the settings to meet your needs. On top of that, they assign an Account Manager to every client to closely monitor the activities, inform of any required updates, and recommend better options.
Finally, Akurateco is a new platform, so it's rather flexible, meaning that they can easily adjust the existing or develop new features to meet your needs. As a bonus, if the features you require are likely to be used by other clients (if it's not something too specific to your business), they'll even develop it for free. No questions asked.
Challenges
Regardless of how many years you've been in the industry, new challenges come with every new data transfer. In this case, these were:
Massive data transfer.
After ten years on the same payment platform, this doesn't come as a surprise: there's lots of data to transfer. Without special technologies in place, it might take weeks of manual work. CPS had more than five thousand white and black lists alone. Therefore, after the initial assessment, Akurateco's decided to develop a specific set of features for massive data transfer.
Business-specific anti-fraud rules.
Some of the anti-fraud were very specific. Akurateco hasn't had a chance to work with them before, but unlike many other competitors, they took on the challenge to recreate the rules. After careful consideration, CPS agreed to lose some of the anti-fraud rules, reshape the others and keep most of them as is. Those rules that underwent the change of logic were monitored and manually set up by Akurateco's payment team.
Recurring payments.
The business model of the client was based on the recurring payment model. So, naturally, in the course of data migration, they wanted to transfer all their existing tokens to a new platform. For it, Akurateco integrated a bunch of new connectors to send the data to.
And what's even more important, to help the client prevent revenue loss, Akurateco has integrated a variety of new payment methods to save the old transactions. Failure to do that would have cost the client x2 decline in turnover.
Merchant integration
Another peculiarity of this data migration was an on-demand development of the "Pay by link" feature. In short, this feature allows the customer to click on a payment form inside an invoice and easily fill it out.
Prior to their collaboration with Akurateco's white-label payment orchestration platform, the PCS payment team would generate a payment link, manually fill out all the necessary information and send it out to their customers. It was tedious, time-consuming, and, quite honestly, absolutely unnecessary.
As the issue was brought up, the technology vendor offered to develop functionality that would allow to send out custom branded invoices to customers in one click. The invoice would contain all the required payment data and the name of the service provider, date, etc.
How long did it take?
Data migration started in August 2021, and in October 2021, it is still not 100% completed. It's important to know that the transfer isn't a question of several days, especially if you're a business with years worth of transactions behind your back.
However, several factors can help you speed up the process:
Responsiveness of your merchants.
It's vital to keep your merchants informed and pass the information regarding the migration onto them as soon as you understand the timeline. This will ensure a faster and smoother transfer overall.
Data availability.
Providing your white-label orchestration payment platform vendor with all the information required in the early stages is crucial to the speed of your migration process. In the very beginning, collect all the initial data and share it with the provider.
Integration availability.
Check availability of the payment methods on the provider's side. Integration of every new payment method is a matter of at least two weeks. So, take that into account when looking for a WL payments software.
What do we have now?
It's been three months since the beginning of the platform switch process. The platform is already fully set up to the needs of CPS. They have full access to the recurring billing functionality as well as other basic platform features such as routing, cascading, payment calendar, etc.
In the first three months, Akurateco closely monitors every (!) transaction, ensuring that everything works as expected as no other setups are needed. Later, they will still be available but will rather be monitoring the client's transaction flow as a whole.
Over to you
This article aimed to show exactly what motivates companies to switch to white-label platforms and what that transfer looks like. Should you have more questions about the process, feel free to book a free Demo – and Akurateco's representatives will get in touch with you and show you around the system.