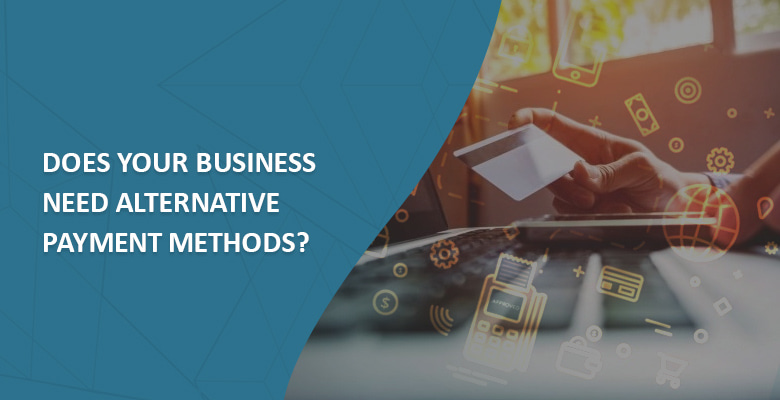 One might think that the outburst of the pandemic in 2020 would significantly cut an average spending amount per person across the globe. But it didn't. In fact, the numbers even grew from $4,236 to $4,760, reports Federal Reserve Bank of San Francisco.
The same findings also show that while credit and debit cards, as well as cash, remain the most popular payment choices, new non-cash methods emerge. Among those, the overall popularity of digital wallets keeps on growing, and experts predict that by 2023 e-wallets will account for more than 52% of total e-commerce transaction volume.
It is also interesting to look at the changing trend in demographics here. More than 40% of millennials and 35% of Gen Z are active users of alternative payment methods (APMs) while older generations are more lucrative to utilize them.
So, what does it mean to your business? Should you offer APMs, too? And if so, then which ones exactly?
The answer is definitely "Yes, you should." But before you decide on what APMs to integrate, here's what our payment team has to say.
You might also like How to start a white-label PSP: A step-by-step guide for beginners
Why should you offer alternative payment methods?
If you're on the fence about whether or not to offer alternative payment methods, bear with us. We understand your security and development cost concerns. It might seem that both implementation and maintenance can dig up a hole in your budget. Yet, if you align your long-term priorities and vision right, you'll see that the benefits of having APMs outweigh the disadvantages.
They help you break into new markets.


If you can't seem to break into new and promising

markets, don't jump to an assumption that the audience isn't

interested in your services or products. You might simply not be

offering that level of comfort and convenience along the way that

they're used to.




If your audience is used to paying with

certain PMs and can't find it on the list of available options on

your checkout page, they're most likely to leave and purchase from

someone that offers what they expect.




Therefore, sometimes all

it takes to conquer a new market is a couple of region-relevant PMs.



APMs help you overcome competition.


If you're struggling with fierce competition in

your market, consider expanding your PMs list. It might become that

competitive advantage you're missing.




With customers'

expectations growing year on year, you can't afford to offer only

the basic credit and debit card options. Analyze the market to see

what payment methods they prefer – and add these choices to your

integration list.



They simplify the checkout process.


Apparently, today filling out your card information

when paying for goods and services online is "too much work."

Make it mandatory – and your clients will switch to a merchant with

one-click payments.




So, no matter whether you believe that

credit card payments are the safest choice, your customer wants the

convenience of a simplified checkout process. And that's what APMs

are best for!



They grow your retention rates.


Grateful customers that found their shopping experience

at your e-commerce store satisfactory are likely to stay and become

your brand advocates. They feel heard and taken care of.




And

since keeping an existing customer is somewhere between 5 and 25

times cheaper than acquiring a new one, aligning your payment

process with clients' expectations is a necessity to be reckoned

with.
Why it's important to analyze the local market and payment methods?
Analyzing the local market is vital because every market is diverse. Some regions prefer cards, others – e-wallets, while the third pay directly through their mobile. The combination of payment methods, their placement on the checkout page, routing, and cascading will all greatly influence the conversion rate.
You might also like Best White-Label Payment Gateway Software in 2021
Thus, you don't have a preferred payment method – you lose a client. Your payment button is hidden too deep – you lose a client. The list goes on.
All in all, such analysis helps you deliver an enhanced customer experience. Knowing what your clients want and offering them exactly that, gives you the edge over your competition. It makes you look local. And customers that feel like they're buying from a local vendor are more likely to trust you and come back time and time again.
Besides that, if you're entering a market with clients predominantly having lower income levels, offering an alternative to conventional payments methods is not a matter of discussion. It's a necessity since such an audience tends to prefer PMs not connected to their bank accounts.
Overall, all these factors lead to our last but most important benefit of APMs.
APMs help you grow your conversion rate.
This is arguably one of the most important reasons to consider APMs. They tend to help you grow your conversion rate.
While for you as a merchant, offering a local payment method might seem tiresome, in reality, it is a rewarding experience. The thing is that collaboration with local banks grows your transaction approval ratio.
Now, that you understand "why choose" let's talk about "exactly how to choose."
How to choose the APMs
If you did your research on your target audience and its expectations, this step shouldn't be a problem for you. If not, take a step back and explore how at your potential clients prefer to pay.
Thus, Chinese customers prefer AliPay, WeChat, and UnionPay; Indonesian – Doku wallet, Filipino – GCash, and Japanese expect Konbini. Europe is mostly dominated by BankContact, GiroPay, Klarna, Sofort, Ideal closely followed by Visa and Mastercard. African customers tend to pay with MPesa, Orangepay, Tigo mobile, Airtel, MTN while having little to no Visa and Mastercard preferences due to low credit and debit card usage.
Here's a list of alternative payment methods that Akurateco offers to give you an idea.
Over to you
Akurateco caters to a wide range of customers, and we got to significantly grow our market presence thanks to a variety of APMs that we currently offer. On top of that, we offer our clients integration of a new payment method within 20 days or less.
Therefore, if you're looking for a payment gateway provider with an extensive APMs list to help you boost your business, look no further. Akurateco is your go-to solution. Let's book a free Demo so we can show you around the system!