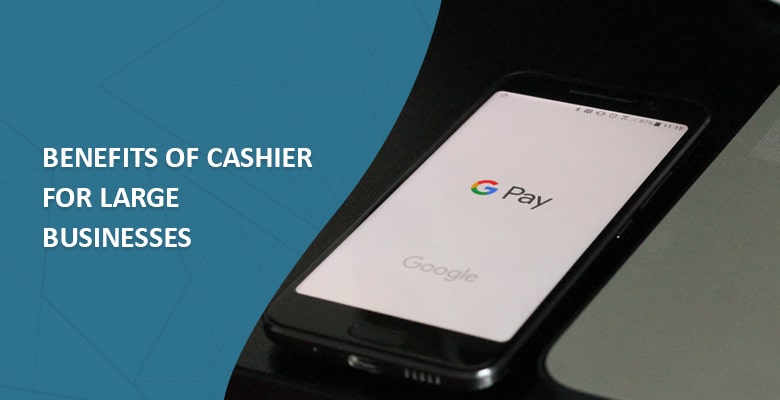 We've come to understand that Cashier as a white-label payment software offers a lot of benefits to big players across numerous industries. However, since this payment orchestration solution hasn't been on the market for too long, these benefits are not that obvious to bigger merchants.
In this article, we'll explain what this solution is all about and how you can boost your business by making the most out of its functionality. But first, let's look closer at the very essence of this software.
What is Cashier?
Cashier is a one-stop white-label payment orchestration platform. Its main goal is to help merchants consolidate all the transaction flow inside a single payment platform as well as equip them with as many payment methods as possible with just one integration.
The software solidifies all the payment information that passes through the system and allows users to get access to them with single system integration.
"A connectivity box" is another way to describe Cashier. It is quite self-explanatory: the system grants full access to a variety of payment methods and banks. The technology vendor responsible for developing the product is in no way involved in the communication between the clients and the banks. It only aims to connect the two parties and maintain the technical side of the platform.
Why use Cahier
Reduced costs.

The main reason for using Cashier is as old as time. It helps payment service providers significantly save money. The thing is that integrating each payment method individually is expensive and time-consuming though inevitable: catering to a wide range of customers from different parts of the world requires access to multiple payment methods.

To integrate each of these PMs, one will need professional assistance from a development team and a payment professional. It is expensive and takes time.

However, Cashier already has dozens if not hundreds of PMs available. On top of that, you can request the integration of the yet not available ones – and get an all-ready solution within several weeks.

No red tape. No dealing with the documentation of the payment method. No staggering maintenance costs.

Faster go-to-market.

A wide range of available payment methods allows you to launch your business into new markets faster and easier. Having all the payment methods required and expected by your new target audience in your immediate toolkit gives you a head start in the race to conquer a new market.

Thus, for instance, right now Akurateco offers 100+ connectors to PMs (both card and alternative) from all over the world and guarantees an integration of a new one within 20 days. Integrating with this number of connectors on your own will take you months if not years. And by the time you are ready to dive in, the market is already too crowded and dominated by faster and more tech-savvy giants.

And if you choose to use Akurateco Cashier, you'll be all set and ready to go within a matter of days. You can't put a price on an offer like this. Or can you?

Lower processing costs.

Thanks to smart routing, merchants can set predefined rules and select channels that 1) offer the best processing fees; 2) are most likely to pass the transaction through. This not only ensures the highest transaction approval ratio but also slices the processing costs in half.

On top of this, more innovative payment platforms offer the Smart Invoicing feature to cut the expenses even more. Smart Invoicing is a flexible fee structure that allows setting a different set of fees for different clients. Unfortunately, this feature isn't yet widely popular among technology vendors. The good news, though, is that Akurateco is one in a million of the progressive few that have it in their toolkit.

Increased customer loyalty.

Loyal customers are your brand advocates. Moreover, since it is 10x more expensive to bring in a new customer than to keep an existing one, I'd say taking good care of your customers should be your top priority. And providing them with the latest technology, smooth and uninterrupted checkout experience is the way to do it.

Thankfully, with Cashier, you're all set. The system offers innovative functionality for one-stop processing experience and excellent data management solutions. This approach has proven time and again to be a game-changer in increasing customer loyalty.

Customizable software.

If you're a big player, chances are that you have very specific business needs. If so, Cashier is your go-to solution. It is fully customizable. And if you choose a technology vendor as invested in your business growth as Akurateco, your success is inevitable.

Anti-fraud modules, smart routing, cascading, blacklists, merchant mapping, and so many more features can be easily adapted to fit your customers' expectations. With Akurateco's team acting as an external technical department for your company, you will be able to consolidate your payment flow and fully customize the system in no time and with professional guidance of our team.
Cashier can be a game-changer for your venture. It offers the flexibility and full control over the payment process other solutions don't. And while propelling your business, it also significantly saves you costs by slicing the processing fees and routing your transactions to channels with better conditions.
Conclusion
To recap, the main point of Cashier is the variety of available payment methods. They're the essence of this payment orchestration software. Both local and international, these PMs can instantly put you on the map as a reliable and relatable player. But more than that, Cashier also offers many other features just as valuable as the PMs. And unlike the scenario in which you single-handedly develop all these features one by one, with Cashier you get access to them immediately with a single integration.
If you're looking for a solution like this, Akurateco is among your top technology vendors. To better understand what we offer, you can book a free Demo – and receive an assisted system walkthrough here. We'd be happy to show you around!