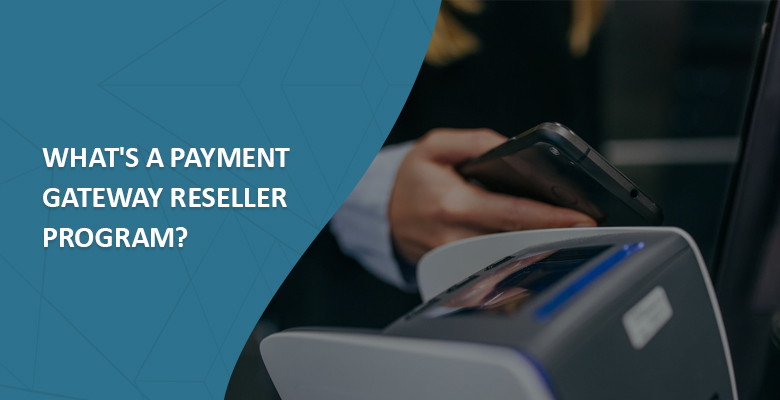 Whether you're a payment service provider, a merchant, or an agent with an extensive network, a payment gateway reseller program can be a great way to make extra money, grow your global presence, increase brand recognition, or reach out to a wider audience. In this article, we'll explain what's a payment gateway reseller program, how it works, and what commissions different payment service providers – from PayPal to Akurateco – offer. 
What's a payment gateway reseller program?
A payment gateway reseller program is, at its core, a referral program. It's offering a commission for every successfully placed client to agents referring merchants to a payment gateway provider.
How does it work?
To sell goods and services online, merchants have to integrate a payment gateway into their website. Such a payment gateway enables the acceptance of online payments via credit and debit cards as well as alternative payment methods.
Once a customer enters his credit card data during the checkout on a merchant's site, the payment gateway will transfer the data to the credit card network for validation and authorization. Once the latter approves the transaction, it goes forward to the issuing bank. As long as the customer has enough funds and entered valid card data, the system will forward the payment to the acquirer. The payment processor will see the successful transaction and inform the merchant.
You might also like How to create your own payment gateway
In this scenario, the commission is split somewhat unevenly between all the players.
The reseller or an MRP (Merchant Referral Partner) also gets a share. As long as the merchant using the payment gateway was referred by the reseller, a payment service provider will split his revenue to cover the commission of an MRP. 
Now, the commissions offered by different payment service providers differ. And the difference can be truly staggering. 
Further, we'll look into these commissions as offered by key industry players to give agents an understanding of what to expect. But first, let's look into the advantages of a payment gateway reseller program to help payment service providers see how they can benefit from it.
Advantages of a payment gateway reseller program
Brand recognition.




First and foremost, there's no such thing as "too much buzz around your services". We all strive for that buzz. And having an army of merchant referral partners represent, constantly bring up, and elevate your brand through word-of-mouth marketing is a dream-come-true for any vendor.
Therefore, starting a reseller program can help you strengthen your brand recognition and raise awareness around the services that you offer.

Expanded customer base.

Through agents, you get to offer your services to clients you would not potentially meet otherwise. They might be outside of your network, existing base of potential clients, or outside your targeted GEO. But thanks to an extensive network of resellers, all the puzzles fall into place.
With this program, you can easily reach out and appeal to a wider range of potential customers automatically increasing your revenue.

Reduced Marketing expenses.

Bringing in new merchants through MRPs is much cheaper than finding them via conventional Marketing channels. As long as you get your reseller program up and running, you will feel the difference. Thus, starting this program and even splitting the commission is, in a long run, a wise investment for your business.

Expanding to new markets.

Typically, payment service providers try to win over the same old industries while MRPs can open doors to the new and unknown. As a result of your focus on specific niches to target, you might be missing out on tons of opportunities to grow your revenue through customers from new industries. And a reseller program open and suitable for a diverse audience is a way to fix it.

A chance to grow.

Adding new customers with very specific needs can be challenging at first and will require new technological solutions, system upgrades, and expansion. But in the long run, it will help you beat the competition by taking your product to a brand-new level. All in all, it's a total win both for you as well as your existing and potential clients.
Last but not least, we'd like to look into different commissions that key payment market players offer. The commissions differ, and the tendency shows that absolute leaders tend to offer smaller ones for a number of reasons. But here's more about it.
You might also like The Best payment processing software for online business
Payment gateway reseller program commissions offered by different PSPs
PayPal.

When the company was just starting out, they offered $20 to users if they opened an account and an additional $20 for a referral. However, ever since that time they've gained so much popularity that the referral program just stopped making sense. So, they closed it altogether.
Today, there's a chance to earn up to $10 for a referred client to PayPal. But only if the client you referred signs up using your account and then receives international payments of at least $100 within 45 days after the registration.

Akurateco.

Akurateco, an Amsterdam-based white-label payment provider, offers a generous 30% of their net revenue for every successfully placed client. Therefore, if you refer a client to us, and he gets validated, successfully sets up the system, and starts accepting payment via our platform, we'll share up to a good 30% of our net revenue from his transactions. In the world of white-label payment gateway providers, it doesn't get better than this great offer!

Ikajo International.

Ikajo is a high-risk payment processor offering an astonishing 50% of its net revenue to its referring agents. It truly is unheard of, especially among service providers catering to high-risk merchants all over the globe.

Tap2Pay.

Now, we've added this company as an example of what referral programs usually look like in this industry. Tap2Pay offers only 10% of what they're earning from a merchant you invited BUT only for 1 year. Thus, even if you bring a lifetime customer, you'll only receive the commission during his first year with this payment service provider.
You understand things better in perspective. The first and the last two companies on our list are here to serve this goal. They put referral programs in perspective showing that agents looking to make money from a referral program have a higher chance of doing so when collaborating with medium-sized payment service providers. Industry giants don't support affiliate programs as it doesn't make sense to them. In the meantime, smaller companies offer lower commissions due to a limited budget. Therefore, shop around and see what companies offer the best conditions, fast onboarding, and accept a wider range of merchants coming from various industries. 
Conclusion
A payment gateway reseller program allows agents to refer clients to payment service providers and make money on the commission from every transaction. Starting this program is extremely beneficial for a payment service provider. And joining it can be a great idea for any agent connected to a variety of online merchants.
Finally, if you're an agent with an extensive merchant network, feel free to join Akurateco's affiliate program. We're here to answer any of your questions should you have any and help you get started with it!