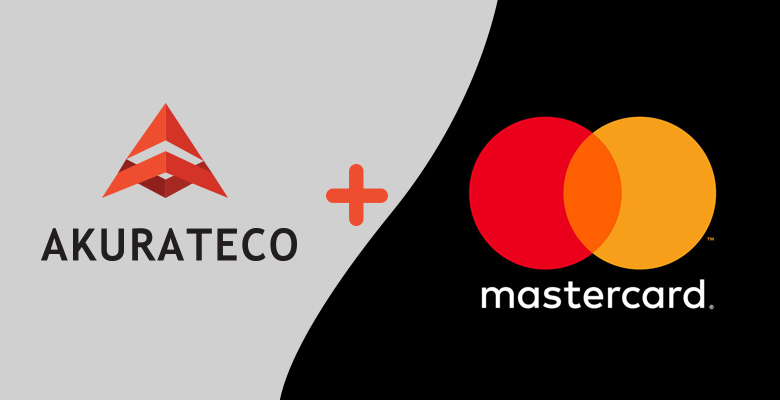 Akurateco, a Netherlands-based white-label payment software provider, has recently announced its integration with Mastercard Payment Gateway Services (MPGS).
The company has recently announced that as of May 2021 they're officially integrated with MPGS, one of the major gateway software providers for banks and merchants. MPGS is especially popular among acquiring banks of Middle East, Africa and Asia pacific regions. This integration enables payment providers from those regions to start payments' accepting just with two clicks in Akurateco's admin panel.
What's MPGS?
MPGS is a payment technology solution provider with a focus on smooth transaction processing and state-of-the-art fraud prevention. They offer a variety of payment methods available and global coverage.
Akurateco explains that the main goal behind the integration is to reduce time-to-market for both existing and potential customers from those regions. On top of that, the company aims to offer both existing and potential customers from this region their preferred payment method and thus, increase the conversion ratio for payment service providers.
"It was a strategic move that will help our customers reach out to a wider target audience and grow their market share in new regions," says Vladimir Kuiantsev, CEO of Akurateco.
Now, let's take a closer look at the benefits of Akurateco's integration with MPGS.
Benefits of MPGS integration
Faster time-to-market.

First and foremost, this integration enables payment providers from the Middle East, Africa, and the Asia Pacific regions to start accepting payments in just two clicks inside Akurateco's admin panel.

Reach new countries.

In every country, there's at least one bank supporting MPGS. Thus, being integrated with it automatically means that you can now accept payments from new locations, broaden your target market, and boost your revenue from day one.

Mobile SDK.

Easily enable mobile payments allowing your end customers to pay the way they're used to. MPGS offers a variety of mobile SDK options helping their clients to offer the most convenient checkout experience.

Strengthened security measures.

Mastercard takes security seriously. With the ubiquity of data breaches in the digital world, the system doubles down on security measures protecting their customers. Your reputation and clients' data is safe within this system.
The understanding of these benefits was at the core of Akurateco's move to integrate with MPGS. And now, our payment processing customers from the Middle East, Africa, and the Asia Pacific regions can reap the results!
Over to you
If you're considering starting a payment processing business or looking for white-label payment software, Akurateco's offering a free Demo of our payment platform now integrated with MPGS. During this Demo, we'll walk you through the system, look into its core features, and answer your questions about the software. Let us know if you'd like to book a free spot by leaving a comment or filling out this form.