FinTech
Akurateco's tailor-made solutions aim to help both startups and large businesses.
Stay on top of all transaction flow, earn more with our innovative fee constructor, and minimize fraud.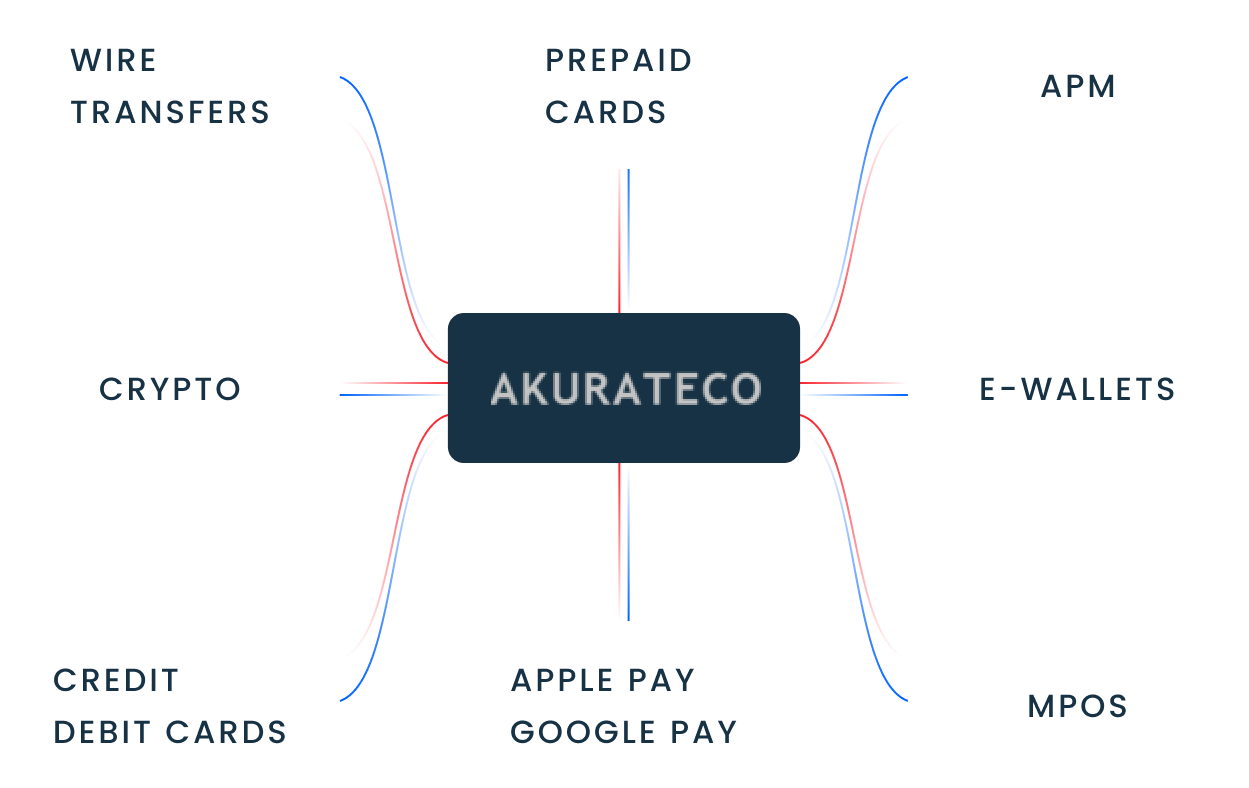 What We Offer:
300+ connectors.
Get access to 300+ connectors to banks and payment methods instantly after the integration.
Fee constructor.
Leverage our powerful technology to seamlessly charge your customers more while keeping the transaction flow smooth and fast.
Real-time analytics.
Enjoy maximum flexibility in easy-to-manipulate data and permissions management with no customer support assistance required.
Increased security.
Akurateco uses both in-house anti-fraud modules and third-party risk scoring systems to keep your data safe inside the system.
Akurateco offers dedicated support to FinTech startups from day one.
We guarantee fast integration with the system, new connectors added within a week upon request, and a secure payment environment thanks to our powerful technology and 15+ years of hands-on experience in the industry.
Why Akurateco?
Flexibility.
Our white-label payment gateway is fully-customizable allowing you to fine-tune the solution to your specific needs.
Competitive rates.
Along with cutting-edge payment technology and dedicated customer support, we guarantee competitive rates.
Security.
We've created a secure fraud prevention system to keep your funds safe inside our system.
Request a Free Demo of The System Today!