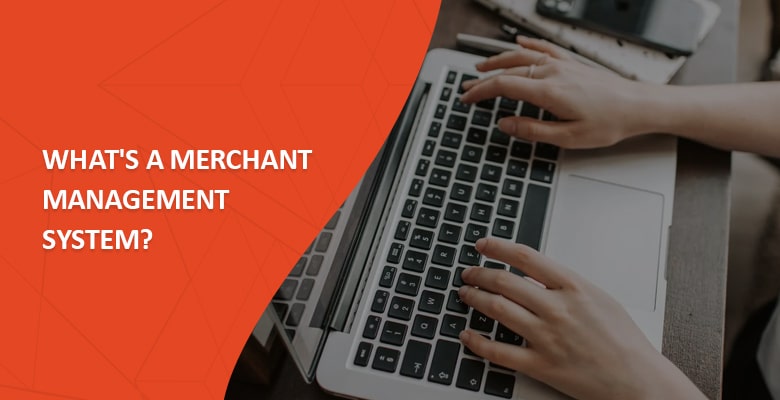 A merchant management system is a powerful web-based environment allowing merchants to track transaction data in real-time. As a rule, such a system supports all the major payment methods, be that an international credit card brand or a local e-wallet allowing the merchants to sell their goods and services across the globe.
Being an important instrument in the merchant's business toolkit, a merchant management system (MMS) can have a variety of features as well as bring a couple of benefits to the table. Let's look into both of them to help you better understand whether such a system meets the specific needs of your business.
Benefits of using a merchant management system
Security.

As a rule, the system has several layers of security in place protecting sensitive data on multiple levels. As you start searching for an MMS for your business, make sure that the system of your choice is fully PCI DSS compliant.
PCI DSS is a set of security standards the main goal of which is to protect online transactions from fraud and identity theft. They realize their goal by installing firewalls, implementing cutting-edge data encryption, and developing anti-virus systems.

Simplified data analytics.

Thanks to the endless possibilities of the system for data tracking and analytics, business owners can make data-driven decisions to benefit their ventures. Thus, merchants can easily collect and sort great volumes of data in a simple yet powerful way. This allows them to set clear measurement priorities, interpret the existing results, and systematically explore the possibilities laying ahead of them.

Simple integration.

Depending on your jurisdiction and local requirements, you can choose an integration type to best fit them. Thus, if you're legally bound to host the entire payment gateway on your own servers, opt for an "On-Premise" solution. If you don't have such restrictions, go for a standard integration with the system being hosted on the provider's servers. All in all, the more options you have, the easier the whole legal aspect of integrating a payment gateway will be on you.
We've covered the basics of MMS benefits for a business. Now, we'd like to move on to its key features: these will help you understand what to look for in a provider.
You might also like What is payment orchestration?
Key features of a merchant management system
Detailed reporting.

When choosing a solution for your business, pay attention to this feature. Detailed reporting is vital as it allows you to analyze and build predictions for your business using solid data.
Make sure that the system offers in-depth reports based on high volumes of data passing through the MMS. The basic functionality should allow you to sort the information using a variety of custom parameters in real-time. On top of that, the ease of search is another aspect to expect from the system.

Mobile SDK.

In 2019 alone, 950 million users paid for different goods and services online using a mobile device. This number is expected to grow year on year reaching a whopping 1.31 billion by 2023, reports Statista.
Therefore, having your payment gateway available for mobile users is no longer a beneficial addition to your business. It's a necessity for any merchant. Thus, don't settle for a provider not offering mobile SDK.

A variety of integration types.

Integrating with a payment system should be easy. Therefore, the more plugins and integration types the system offers the better. So, explore the payment modules the MMS provider is offering before sealing the deal to avoid losing potential or existing clients to the lack of preferred integration options.

Smart routing.

This feature is an absolute must. It helps the merchants to grow the transaction approval rate by routing every transaction to a payment channel that is most likely to accept it.
Moreover, the process is fully automated saving the payment professionals precious time on transaction monitoring and administration.

Cascading.

While smart routing deals with preventing declined transactions and increasing a transaction approval rate, cascading is here to distribute already declined transactions between multiple channels. This helps the merchant to avoid fines and restrictions from major credit card brands.

Smart invoicing.

Finally, it's time to talk about a truly unorthodox feature – smart invoicing. Truth be told, only a few MMS providers are ready to offer it to their customers. But those having it should be among your top choice for a payment gateway.
Smart invoicing allows the implementation of an automated flexible fee structure.
You might also like Difference between traditional and white-label payment processing?
So, these are key features of a merchant management system you should be looking for. They ensure smooth transaction flow and shave off hours of your time by automating the whole flow.
Akurateco as a pioneer in the MMS business happens to offer all of these features and guarantee the benefits mentioned above. And we're offering a free Demo of our system to all payment service providers interested in a white-label payment system. To book a Demo, fill out this form or send us an email at [email protected].