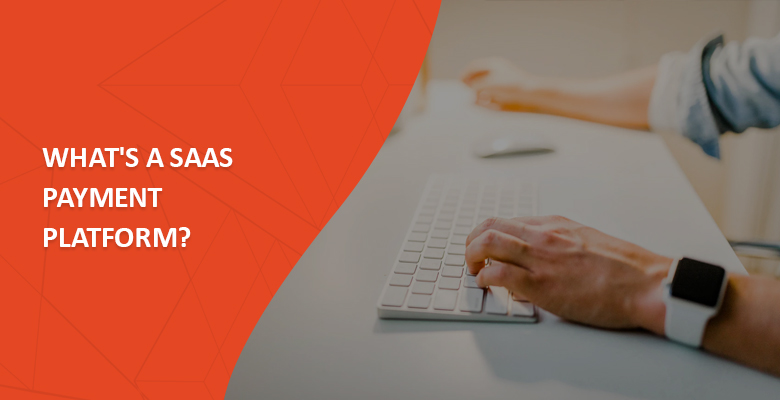 SaaS, or Software as a Service, is a method of software delivery that allows the user to access software having just an internet connection and a web browser. Thus, a SaaS payment platform is a web-based platform facilitating transactions of a particular merchant or a payment service provider. The development of the platform, its maintenance, server hosting, and code maintenance are all carried out by the technology vendor like Akurateco.
SaaS payment platforms have recently become ubiquitous thanks to multiple advantages they're offering. And in this article, we'll look into them as well as answer the most common questions about SaaS payment platforms.
SaaS payment platform advantages
Fast onboarding.

In case you choose a ready-made SaaS payment platform, you increase your go-to-market time by times. The development, continuous maintenance of the code and hardware as well as ongoing security measures implementation has already been taken care of by the technology vendor. Just get started!

Reduced processing costs.

Getting on board with a SaaS payment platform means instant connection to multiple banks and payment methods. As a result, a merchant can easily route transactions and set up specific rules to reduce processing costs. 

Increased security.

SaaS payment platforms usually have cutting-edge security measures in place. Since any paytech service provider strives to maintain the image and reputation of the industry leader, data leaks and breaches are off-limits. To avoid any mishaps, they cut out a budget for advanced security measures. As a result, your data is safe!

PCI DSS certification.

Obtaining a PCI DSS certification is mandatory for a payment service provider. However, it does come at a price. And the price is – tons of red tape. Brushing up your website to meet all the requirements, ensuring that all the legal documents and pages are in order, and restructuring the payment page to comply with the rules is a resource and time-consuming process. While taking this task on can be overwhelming for merchants, technology vendors have PCI DSS certification already obtained.

Customization.

Most SaaS payment platforms allow you to customize the payment page as well as the Admin panel to align with your brand style. This means that you can be using a white-label payment platform, and your clients won't know you're processing their transactions through third-party software. Full customization gives you a chance to strengthen your reputation of a cutting-edge software provider while, in reality, the development and maintenance of the above-mentioned software is 100% the responsibility of the SaaS payment platform provider. 

Easy automation.

These online payment platforms usually help you easily automate the entire sales platform. Depending on the system, merchants can enjoy smart recurring billing with multiple retry attempts, automatic email notifications, smart receipts, and in the case of Akurateco, smart invoicing, and a top-notch payment calendar.

Enhanced analytics.

Finally, top-of-the-industry SaaS payment service providers offer advanced reporting features. By doing so, they allow merchants to keep track of all data every step of the way. Thus, Akurateco offers its customers access to real-time metrics and ensures that merchants get easily customizable reports any time they need it to make data-driven business decisions and align their strategies with real-time results.
The advantages are numerous. Yet some merchants wonder whether going for a white-label payment platform is the right choice for them. After all, they can always build their own payment gateway fine-tuned to their specific needs.
Both of these choices have their pros and cons. So, let's look into them.
You might also like How to create your own payment gateway
SaaS payment platform vs. self-made: How to choose
A variety of available integrations.

The worth of a payment platform, if we may put it this way, is in the number of its integrations with banks and payment methods. Not only a variety of connectors allows you to reduce processing costs. It also grows your transaction approval rate, creates a smooth checkout experience for your customers, and decreases the number of declined transactions.
White-label solutions have a wide range of connectors already integrated. Thus, Akurateco, an Amsterdam-based payment software provider, offers 70+ connectors from day 1.
In the meantime, it will take a long time for companies developing their own payment gateway to identify which ones their target audience expects and integrate them.

Cost of development.

The initial cost of gateway software development can be really high, especially so if you're just starting your business.
In fact, own payment gateways are a go-to solution for big companies since they're able to afford a team of advanced payment tech specialists working on its development, maintaining, and upgrading 24/7. Most small and medium-sized businesses opt for a white-label gateway, and for a good reason.

Reporting.

The depth and precision of the reporting system for the self-made payment gateway is 100% on the development team. And unless this team has years of hands-on experience in the payment industry, it might be a problem. It's vital to understand what key metrics are necessary to build the right business strategy.

Speed of onboarding.

With a third-party gateway, onboarding and integration are just a matter of several days. And, on the contrary, time-to-market for a self-made solution can take months, all the technical issues considered.
It's clear that these two solutions cater to the interests of different audiences. While building a gateway from the ground up can be overwhelming for a small or medium-sized business, it's 100% reasonable for a big company. And on the contrary, while paying for the services of a third-party payment service provider isn't the smartest move for well-established ventures with 7 and 8-figure sales volumes, it works well for small enterprises.
Identify what category your business falls into and get started.
Are SaaS payment platforms safe?
Your data is much safer in the cloud than it is in-house. The truth is that cloud storage has several layers of protection including encryption. And while it isn't 100% uncrackable, getting through it requires tremendous computer processing power, time, and special decryption equipment which is not available to an average user. One most definitely can get through all these layers and access your data. Especially considering how tech-savvy hackers are these days.
But it goes without saying that your data is safer in a cloud-based SaaS payment platform with a specific budget dedicated to high-end data security measures.
Finally, remember that in-house there's always room for employees unintentionally leaving gaps or leaking data. And this can cause more security threats than hackers.
You might also like Best payment processing software for online business
Who owns your transaction data?
You do. Even though the servers won't be sitting in the next room, the data is still 100% yours. At least so in most cases. To avoid any misunderstandings, make sure that it says so clearly in the agreement you signed.
Besides, you can always export data and save it at the storage of your choice.
Conclusion
A SaaS payment platform is software allowing you to accept payments online provided that an internet connection and a web browser are available. If you're interested in such a payment gateway, you can easily schedule a free Demo of our system and take a closer look at what the software has to offer.