PCI certificate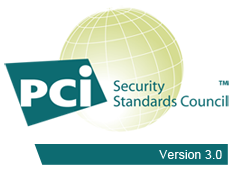 PCI DSS (Payment Card Industry Data Security Standard) is an information security standard developed by Payment Card Industry Security Standards Council formed and supported by major international payment systems: Visa, MasterCard, American Express, JCB and Discover. The standard was created to increase control around cardholder data to reduce credit card fraud via its exposure.
https://www.pcisecuritystandards.org
From the start in 2003 we have been fully PCI DSS Level 1 compliant. It complies to the highest standards in the online payment processing industry.
Akurateco fully meets the standards for security and fraud prevention as established by the PCI Security Standards Council (members include: MasterCard, Visa, American Express, JCB International, Discover Financial Services etc.).
Secure data

Data is essential for your business – it's your customer information, your communications, your social media updates, and your intellectual property. The problem is that your data can be stolen by bad people and they can put your business at risk.
Akurateco's solutions for businesses have been designed to fight the most advanced threat landscape, while delivering a positive experience for users and better control over data that's being accessed, shared, moved and stored. We operates information only in secure way – all sensitive data is encrypted according to highest security standards including PCI DSS.
Secure hosting

If you accept credit card payments, your business transfers or stores payment cardholder information and needs to comply with strict Payment Card Industry Data Security Standards (PCI DSS) regarding your network, physical environment and security control policies. Simplify your PCI DSS efforts by hosting your servers in a secure physical environment.
Akurateco hosting provider partners are fully certified according to latest security standardsand are monitored on daily basis to prevent any even possible issues in advance. All our servers are duplicated which allows to have minimum down time and placed in a locked-down PCI space with increased security meeting required access control measures.